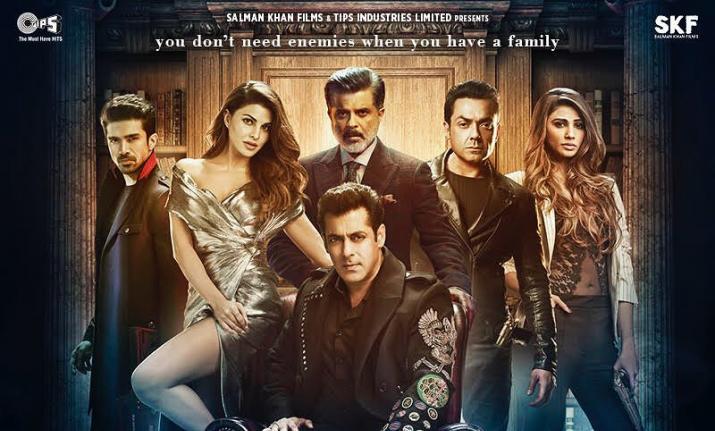 ---
LAHORE: In a rather bold move to help further the interests of local films, the government of Pakistan has imposed a ban on the release of Bollywood productions across the country during and around Eid. In this connection, an official notice has been sent by the Ministry of Information, Broadcasting, National History and Literary Heritage to the chairman of the Pakistan Film Exhibitors Association and all others involved.

The document explicitly asks all foreign film importers to not purchase any Indian films during the upcoming Eidul Fitr and Eidul Azha. As per the government's instructions, only local releases are to be screened during both the festivals.


Federal Govt has imposed restriction on the screening of Indian movies in Pakistani cinemas on the occasion of Eid ul Fitr & Eid ul Azha. To promote local film industry, cinemas in Pakistan would not be able to screen Indian movies 2 days before & 2 weeks after the Eid days. pic.twitter.com/mkRxuL29Np

— Danyal Gilani (@DanyalGilani) May 24, 2018


Moammar Rana fails to make a mark with 'Azaadi' trailer

According to the notice, all cinemas across Pakistan are to observe the moratorium starting from two days before Eidul Fitr up until two weeks after. The Punjab Film Censor Board and Sindh Film Censor Board have also been told the same.




A source from the Ministry of Information, Broadcasting, National History and Literary Heritage told The Express Tribune that the decision has been taken in hopes of strengthening the Pakistani film industry. The official also revealed that the policy was actually announced earlier in this year.

Although Salman Khan's Race 3 is perhaps the only Bollywood release expected on Eidul Fitr, the Race franchise's popularity and all-star cast evidently render it a major threat to Pakistani films. Now that the action-comedy, which also stars Anil Kapoor, Jacqueline Fernandez and Bobby Deol, will not be released here until much later, cinema-goers can feast their eyes on Mahira Khan-starrer 7 Din Mohabbat In, Javed Sheikh's Wujood and forthcoming war drama Azaadi.





It is pertinent to mention here that local film directors, producers and even some actors have been demanding a ban on the screening of Indian content for years, not just on Eid but throughout the rest of the year as well. Officials from the Pakistan Film Producers Association have even held countless meetings to discuss the matter, attributing their financial losses to Indian films and serials. According to many, the Pakistani film industry will not be able to grow if foreign content continues to be screened in the country.

Therefore, it comes as no surprise that the government's latest decision regarding Eid releases was more than welcomed by many like Chaudhry Ejaz Kamran. "Here in Pakistan, we have a history of struggling to consolidate our local film industry. A temporary ban on Indian films during Eid was just our basic demand," revealed the Pakistan Film Distributors Association chairman.




Similarly, film-maker Altaf Hussain was also relieved upon hearing the news. "I think this decision made by the government is very apt! All those who support Pakistani cinema are very happy with it," he said. "In fact, if you ask me, Lollywood would have been on a very different, much better standing if this decision had been taken a few years ago. But I appreciate that our government is taking such a positive step now…better late than never."

'Parwaaz Hai Junoon' release postponed to Eidul Azha

What is interesting is that the ban is aimed solely at upcoming Indian films. Whether or not Pakistani cinema-houses continue screening Hollywood releases during the moratorium period remains yet to be seen.

Have something to add to the story? Share it in the comments below.