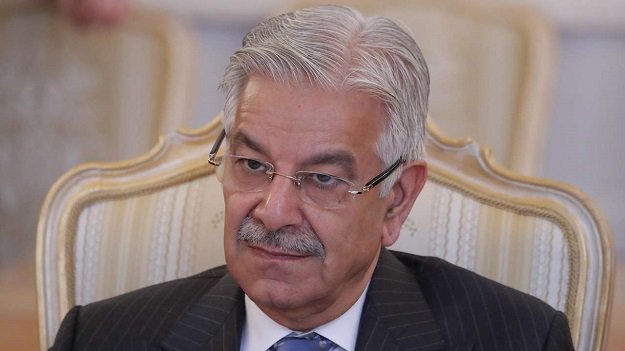 ---
ISLAMABAD: There is no constitutional bar or restriction on the employment of public office holders abroad, Khawaja Asif asserted in the Supreme Court on Saturday.

Challenging his disqualification, the former foreign minister filed a written response in the apex court.

"It is matter of record that the petitioner [Khawaja Asif] continued his employment despite being elected as an MNA and even after being sworn in as a federal minister," the response reads. "There is no constitutional law against such employment," he maintains.

Asif, who filed his response through his counsel Muneer A Malik, also contended he had not concealed his employment, and describing himself as a businessman was not wrongful either.

Khawaja Asif disqualified for life by Islamabad High Court

The judgment in question also defined 'occupation' as business employment and profession'.

Citing the Chambers Dictionary, he said that the ordinary definition of business was employment, trade, profession and occupation.

He contended that he had clearly indicated on his nomination form that he was getting a salary of 9,000 UAE dirhams under foreign salary income. He also included the same under foreign remittance.

Asif said the nomination form did not require him to provide a separate list of 'salary'. Concealing such a minuscule amount, making up just 0.5 per cent of his total assets, was absurd, he said, adding that he had voluntarily disclosed this fact in 2015.

The court, he said, could validly exercise the power of quo warranto against parliamentarians if their disqualification had a direct nexus to corruption. There is no allegation of corruption against him, he submitted.

Meanwhile, PTI candidate Usman Dar, through his counsel Sikandar Bashir Mohmand, also submitted a written reply in the same matter.

He stated that the non-disclosure was intentional for evading income tax and there was a conflict of interest when he became a member of the National Assembly as well as a federal minister.

He requested the top court to uphold findings of the Islamabad High Court (IHC), adding that the IHC's ruling was lawful, reasoned and correct.

Khawaja Asif disqualified in a 'fixed' match, says Maryam

Citing various SC verdicts, he said that a member of the federal cabinet could not be permitted to hold full-time employment such as the one admittedly held by the petitioner.

Citing a constitutional convention, he said that such full-time employment by a member of the federal cabinet constituted a conflict of interest and was prohibited.

"The petitioner concealed this income in the tax year 2010 from the Federal Board of Revenue and evaded income tax thereon. On this ground too, the petitioner is liable to be disqualified under Article 62(1)(f) of the Constitution," Dar submitted.