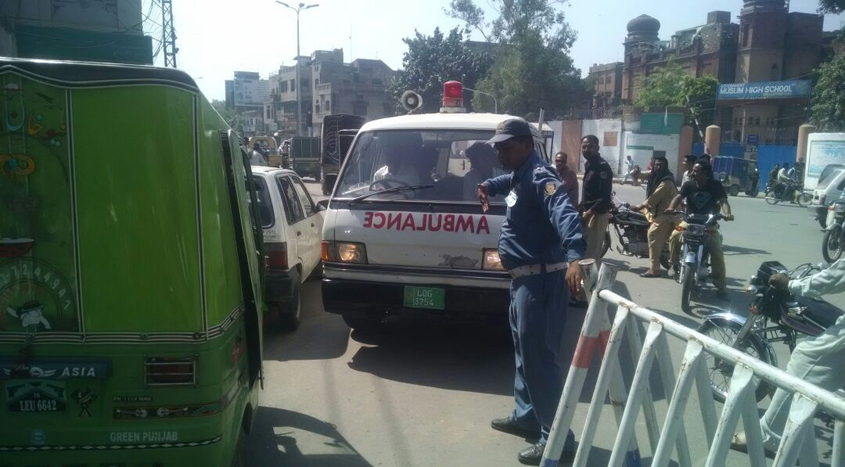 ---
LAHORE: Operations in the provincial city were once again disrupted due to multiple protests on Monday.

The protests held at key points in the city became a nuisance for citizens, disrupting traffic flow.

In addition to minor demonstrations, visually-impaired protesters continued to block the Metro Bus Service near Kalma Chowk, while the employees of the Zakat and Ushr Department held a sit in outside the Civil Secretariat. Further, doctors held a rally outside the Punjab Information and Technology Board (PITB), while students from the University of Sargodha's (UoS) Lahore campus blocked off Canal Road.

Protests by visually impaired individuals near Kalma Chowk continued on for the third day on Monday, blocking the metro bus station, causing commuters to face extreme inconvenience.

Initially, protesters from various districts such as Chiniot and Jhang had gathered outside the Lahore Press Club (LPC) on Saturday. The protesters demanded that all visually-impaired people be provided with employment opportunities, while those earning daily wages be given a raise.

Protests leave Lahore traffic in a mess

On Sunday, Model Town SP Faisal Shahzad visited the protesters to convince them to call of the demonstration to no avail. Representatives from the city district government, the social welfare department and several others have fail to convince them to call off their protest.

Separately, employees from the Zakat and Ushr Department gathered outside Civil Secretariat to hold a sit in effectively blocking traffic in the area.

The agitators demanded that the department make them permanent employees considering the fact they have been working for the department for decades and are still employed on a contractual basis.

Dozens of doctors also flooded Ferozpur Road to gather outside PITB. Carrying banners and placards, the doctors staged a demonstration, demanding their outstanding dues for the past two months be cleared immediately. The doctors expressed that it was not feasible for them to continue on with their jobs until they received their salaries.

Moreover, a large number of students from UoS gathered at Canal Road near Mughalpura, not only blocking the road for oncoming traffic, but they also burnt tyres. The students were staging a demonstration in light of the fact that the varsity had not provided them with their degrees, despite the fact that two years have passed since their graduation.

They urged authorities to take notice of the issue and solve it on an immediate basis, threatening to widen the protest if their demands are neglected.

Published in The Express Tribune, May 15th, 2018.
COMMENTS
Comments are moderated and generally will be posted if they are on-topic and not abusive.
For more information, please see our Comments FAQ