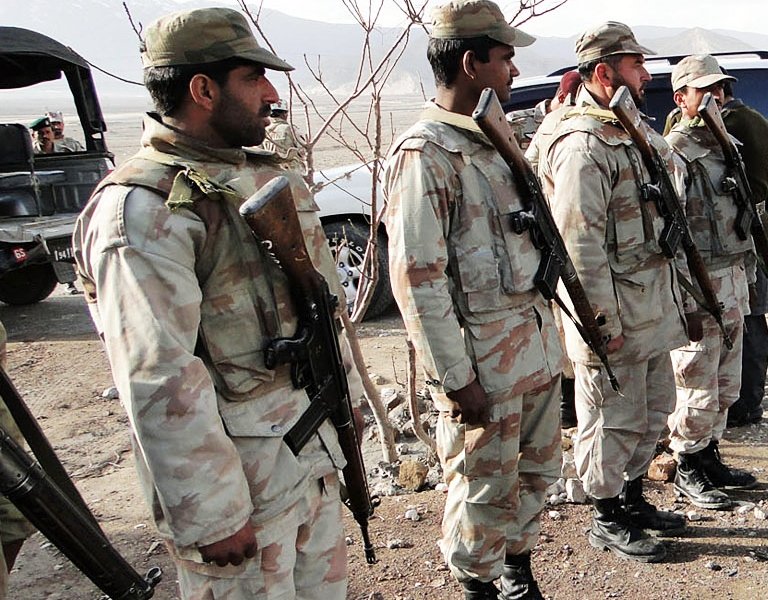 ---
QUETTA: The security in Quetta is being beefed up as new check posts are being set up following the recent visits by Chief of Army Staff Gen Qamar Javed Bajwa and Minister for Interior Ahsan Iqbal.

This was stated by Frontier Corps (FC) Commandant Ghazaband Scouts Brigadier Rab Nawaz while addressing the media at the FC Help Centre.

Hazaras protest against 'targeted killings' of community members

The Hazara community tribesmen, including Hazara Democratic Party Chairman Abdul Khaliq Hazara, Shia Conference President Dawood Agha and Qayyum Changezi were in attendance.

Giving a briefing, Brigadier Nawaz said, "In order to prevent attacks on the Hazara community, we have increased security check-points at Hazara Town, Marriabad and on Spini Road by up to 30 per cent."

He said that mobile patrolling would be enhanced at these spots while 17 fresh check posts had been established at business spots of the city.

Interior minister assures Hazara community of security

Taking over the podium, Quetta Deputy Commissioner Captain (retd) Farrukh Atique said, "It is our city and we all have to take necessary measures for restoration of peace."

Capt (retd) Atique said, "We have been fighting terrorists who are killing innocent people and with the support of the masses, we will succeed in eradicating the menace of terrorism from our soil."

Provincial Minister for Parliamentary Affairs and Law Syed Agha Raza said, "After the recent surge in violence, the provincial government has taken this bold step to put an end to attacks on innocent citizens."

He said the army chief Qamar has assured us of protection by providing adequate security.
COMMENTS
Comments are moderated and generally will be posted if they are on-topic and not abusive.
For more information, please see our Comments FAQ