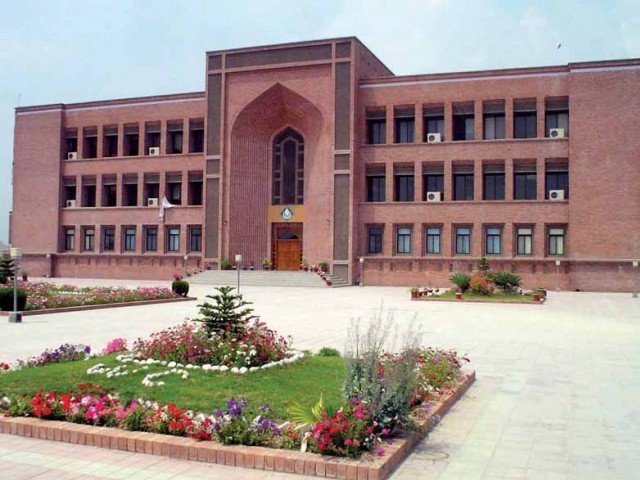 ---
ISLAMABAD: Urging Muslim societies across the country to spread Islam's message of tolerance and peaceful co-existence, they were asked to focus on uniting on shared values mentioned in the Holy Quran.

This was stated by the International Islamic University Islamabad (IIUI) Rector Professor Dr Masoom Yasinzai on Sunday while addressing the concluding ceremony of 27th International Human Resource Development Programme for Muslim minority countries. The programme had been organised by Dawah Academy of IIUI in Islamabad.

IIUI conundrum allegations baseless, says official

"It is our prime responsibility to spread attributes of Islam across the world and it is the need of the hour to strengthen cooperation among human communities and societies to promote unity and peace in the light of teachings of Islam," he said.

He added that Muslim societies are diverse but they should focus on uniformity.

IIUI to include robotics in school curriculum

He furthered that the Muslim Ummah should not worry about the prevailing challenges and that they must take initiatives to promote Islam as a religion of peace. He said that any kind of violence not only in Islam but in other religions as well was strictly condemned.

There were 18 participants at the ceremony from eight countries, five participants from Sri Lanka, three from Ghana, two from Uganda, two from South Africa, two from Myanmar, two from Cuba, one from Kenya and one from Cambodia, attended the program which was started from April 11, 2018 and concluded this week at Dawah Academy, IIUI.

IHC issues notice to IIUI President Al Draiweesh

Scholars from IIUI and other universities gave lectures on different religious and academic topics. The prevailing situation of Islamic teachings was also discussed by the participants.

A special session was also held with Dr Yasinzai, and IIUI President Prof Dr Ahmed Yousef Al Draiweesh, during the month-long training programme.

Published in The Express Tribune, May 7th, 2018.
COMMENTS
Comments are moderated and generally will be posted if they are on-topic and not abusive.
For more information, please see our Comments FAQ