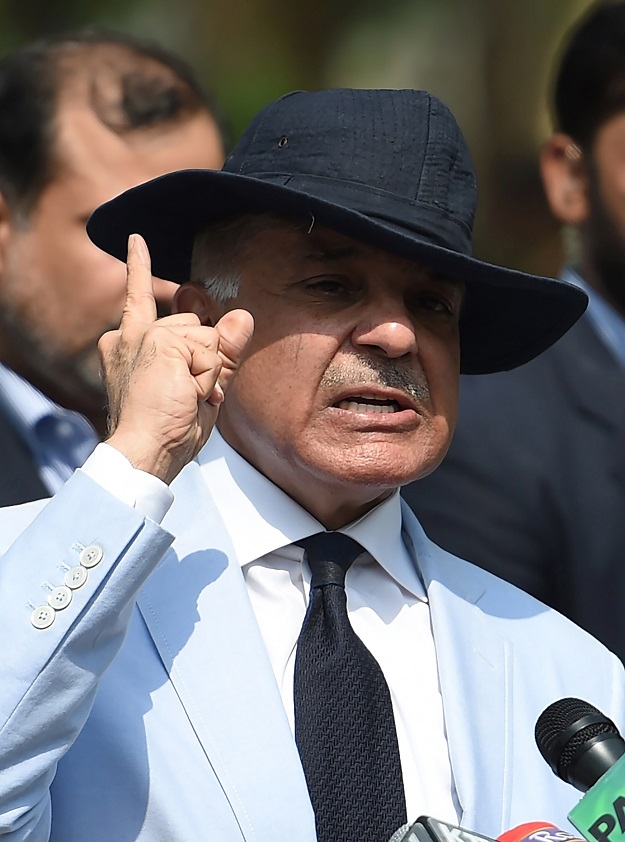 ---
Punjab Chief Minister Shehbaz Sharif, criticising his political opponents, said Pakistan Peoples Party (PPP) Co-chairperson Asif Ali Zardari and Pakistan Tehreek-e-Insaf (PTI) Chief Imran Khan lacked passion for public service, Express News reported.

The Pakistan Muslim League-Nawaz (PML-N) president alleged Imran had lied to the nation and wasted the peoples time under the guise of 'change'. He also claimed that upholders' of change were responsible for the deteriorating condition of Khyber Pakhtunkhwa.

Reiterating that Zardari and Imran had done nothing for the respective provinces, Sindh and K-P, he said both leaders lackedthe passion to work for the people. Shehbaz said his heart aches seeing the current situation of the 'city of lights'


Shehbaz Sharif vows to bury 'Imran-Zardari alliance'


The chief minister is frequently critical of PTI and PPP leaders. In March, CM Shehbaz had said that Imran and Zardar had "miserably failed in their respective provinces as they did nothing for the betterment of the people".


"Zardari's government has turned Karachi into Mohenjo Daro and the government of Naizi sahib [Imran Khan] has pushed Peshawar into darkness. Zardari and Niazi have made alliance. However people are well aware of their coalition because both of them have done nothing in their provinces and therefore they are now afraid to confront the public," said the PML-N leader.
COMMENTS (1)
Comments are moderated and generally will be posted if they are on-topic and not abusive.
For more information, please see our Comments FAQ