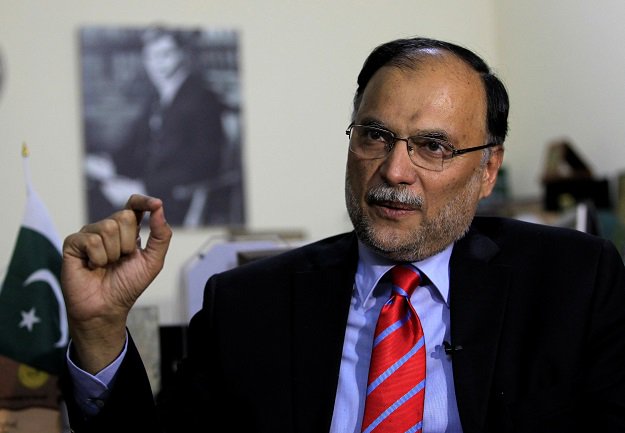 ---
Federal Minister for Interior Ahsan Iqbal on Wednesday said the civilian government has equal dignity and self-respect as any judge or army official, before saying enough is enough.

Addressing a seminar the interior minister wondered if politicians in Pakistan are worse than their Indian and Bangladeshi counterparts. He said there is a rise in the formation of 'patriot groups' in Balochistan and South Punjab.

CJP's remarks regrettable, says interior minister

Iqbal said he is committed to the cause of making Pakistan rise and one has to understand that politicians also have self-respect and dignity just as much as any army official or any judge.

He continued saying that the CJP must quit insulting everyone and he does not possess the right to abuse openly. Iqbal requested the CJP to have a big heart and not get agitated by minuscule issues.

Iqbal shared that CJP Nisar alleged that the minister was involved in certain appointments and if there's evidence the CJP must issue a charge sheet against Iqbal.

"The CJP has no right to mock and insult us. Enough is enough," Iqbal stated.

Ahsan Iqbal addressing the audience said Pakistan dropped two catches as far as economic progress was concerned. He said the country's success story was cut short in the 1960s, while the economic reforms were cut short during the 1990s.

Iqbal further said everyone is willing to think of investing in CPEC globally. He added saying the US and Europe are rather keen to invest in CPEC. He also said that Gwadar's master plan will trump the plan that was set for Hong Kong.