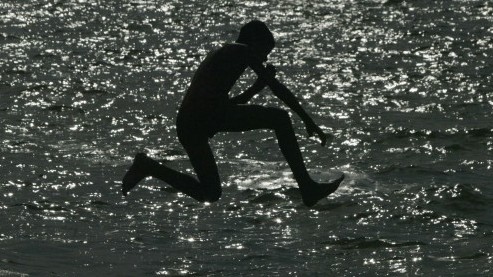 ---
Karachi's residents will have to bear the current heat and humidity as the Meteorological Department said that there are no signs for rain any time soon.
Chief Meteorologist Riaz Ahmad said mostly clear skies and warm winds were expected and that the business metropolis and other parts of the country would continue to experience a heat wave.
A minimum of 28.5 and maximum 37 degrees Celsius with 55 percent humidity is expected for Karachi today.
He added however, that there was a possibility of light rain with scattered thunderstorms in Rawalpindi, Gujranwala, Swat, Hazara, Skardu, Muzzafarabad and other adjoining districts.
COMMENTS
Comments are moderated and generally will be posted if they are on-topic and not abusive.
For more information, please see our Comments FAQ