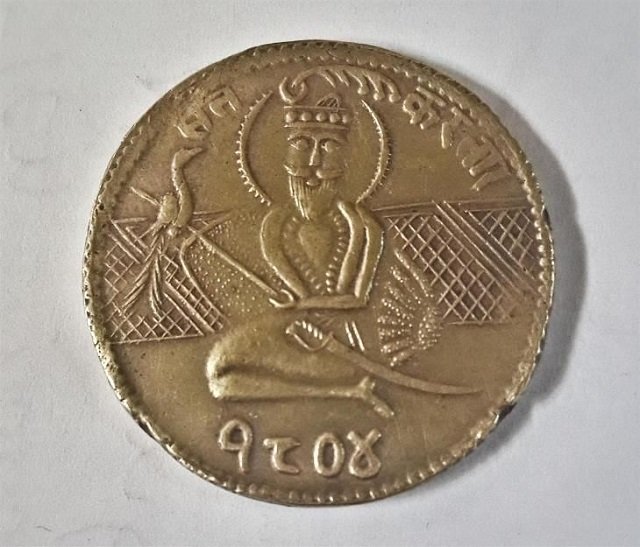 ---
LAHORE: A special coin will be issued to mark Guru Nanak Devji's 550th birthday in November, said Federal Minister for Religious Affairs and Interfaith Harmony Sardar Muhammad Yousuf.

He was ddressing the closing ceremony of the Baisakhi festival at Gurdwara Punja Sahib in Hassanabdal on Saturday. The ceremony marked the final day for the three-day event, for which pilgrims from all over the world, including India, participated.

The coin will be issued during special birthday celebrations will take place in November, he said.

Punjab Sikh family law to make history

Guru Nanak Devji is respected all over the world by countless people; this land belongs to Nanak, he emphasised.

Pakistan is a country of peace and security, where minorities are given freedom and the awarded the ability to exercise their rights, he articulated.

MPA Ramesh Singh Arora, Sikh Parbandhak Committee President Sardar Tara Singh and Matroka Waqf Imlak Board Secretary Muhammad Tariq were also present on the occasion.

Head of the Sikh pilgrims who had travelled all the way from India Sardar Gurmeet Singh expressed his gratitude for the government of Pakistan. He lauded their efforts in upgrading and maintaining Sikh worship places.

'Sufis first bring people closer to their hearts, then to humanity'

Promoting religious pilgrimages can strengthen ties between India and Pakistan and can contribute towards establishing peace, he maintained.

After the closing ceremony marking the end of the Baisakhi Festival, Sikh pilgrims travelled and prostrated at Gurdwara Janam Asthan on Sunday. After that they visited Gurdwara Rohri Sahab, Gurdwara Sachasoda, Darbar Sahab and Gurdwara Dera Sahab.

On April 20, Sikh pilgrims will spend their free time out and about in Lahore, after which they will return back to India.

Published in The Express Tribune, April 16th, 2018.