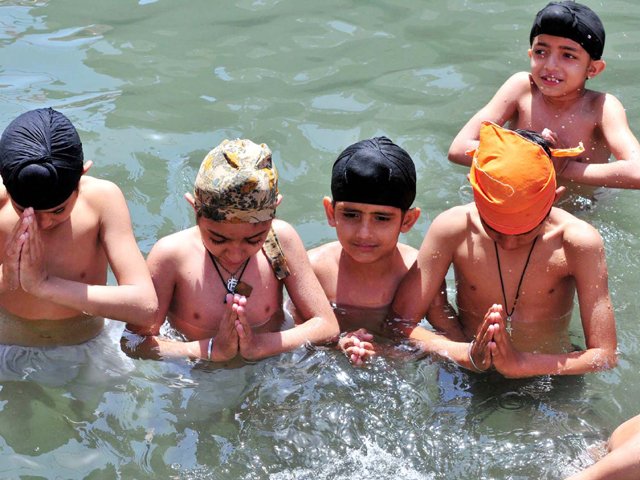 ---
LAHORE: Punjab Chief Minister Shehbaz Sharif has congratulated the Sikh community on the eve of their traditional festival of Baisakhi.

In his message of felicitations to the Sikh community, he said history of celebrating the traditional festival of Baisakhi in the subcontinent was centuries old. "It is an occasion of festivity which symbolises societal love, affection and happiness at the grassroots besides denoting the arrival of spring season," he said.

Indian pilgrims arrive in Pakistan for religious festival

"In this season, the farmers in this part of the world start cutting their wheat crop and such traditional public fairs and carnivals are organised to symbolise jubilant emotions of the farming community. It is also an occasion to express love and affection with each other."

The chief minister said the government equally shared the joys of the Sikh community because sharing of each other's joys and happiness promotes brotherhood and a sense of unity.

Published in The Express Tribune, April 14th, 2018.