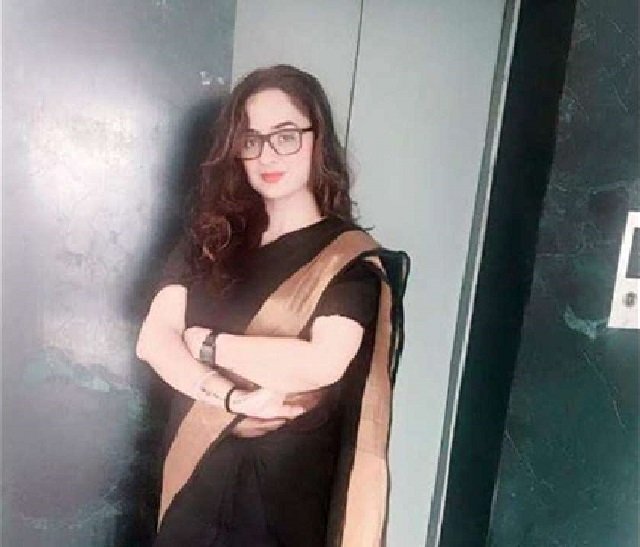 ---
The brutal gang-rape and murder of an eight-year-old Muslim girl from the nomadic Bakarwal community in the Kathua district of occupied Kashmir has sent shockwaves throughout India. Defying threats and abuses, a female lawyer has embarked on an arduous journey to provide justice to Asifa Bano, reported the Daily News Analysis.

Rape and murder of eight-year-old Muslim girl heightens religious tensions in India

Deepika Singh Rajawat is appearing in occupied Kashmir High Court on behalf of the victim's parents seeking a court-monitored investigation into the rape and murder of Asifa.

The paper said, Rajawat, who is also the chairperson Voice For Rights, an NGO working for the protection of Human Rights, had to face threats and verbal abuse by fellow lawyers prompting her to write to the chief justice of occupied Kashmir High Court to ensure her safety and security in the court.

"I was in the court when Jammu Bar President Bhupinder Singh Salathia passed by and said that I should not appear. I politely replied that I am not the bar member and have important cases listed. He is a seasoned lawyer and needs to hold his thoughts and tongue. Later he said: "If you will appear, we know how to stop you," Rajawat told the Daily News Analysis in an interview.

Sensing trouble, Rajawat immediately approached the chief justice of the court and filed a complaint and sought security while appearing for the cases.

"I immediately rushed to the chief justice and filed a complaint in which I said that I am not safe here and please provide me security. I requested him please ensure that I remain safe while I appear in the court. I am thankful that the honourable chief justice passed the directions to the security wing of the police to ensure that I remain safe in the high court," she said.

The article continued, Rajawat noted that she was satisfied with the crime branch investigation and did not feel the need for CBI probe.

"High court has monitored the investigation so why would I ask for CBI probe. If they (Jammu Bar) wanted CBI investigation where were they when FIR was registered?  Coming on roads, pushing and pulling and threatening women is not the way. We are there to protect the law and not violate it," she added.

Pakistani, Indian celebrities come together for #JusticeforAsifa

Crime Branch has filed a charge sheet against eight people including Sanjhi Ram, a 60-year-old retired revenue official and the alleged mastermind of the crime, his son Vishal Jangotra and his nephew who is allegedly a juvenile.

Other accused include Parvesh Kumar (alias Mannu), Special Police Officers Deepak Kumar Khajuria (alias Deepu) and Surinder Kumar, Sub Inspector of Hiranangar police station Anand Dutta and head constable Tilak Raj.



This article first appeared on Daily News Analysis.