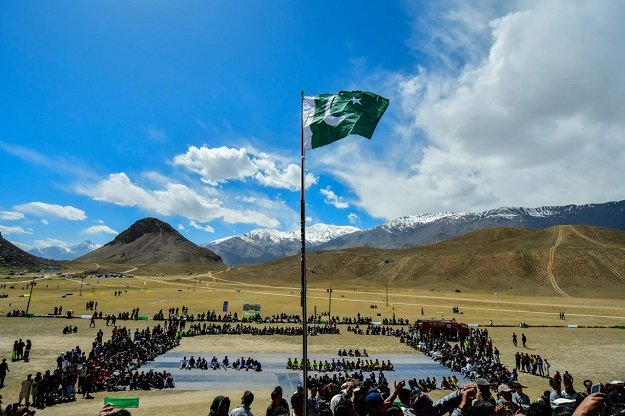 ---
CHITRAL: The annual Qaqlasht Festival began in Chitral on Friday.

Deputy Commissioner Chitral Irshad Sodhar, department heads and officials of Tourism Corporation Khyber-Pakhtunkhwa inaugurated the festivities.




Speaking at the occasion, DC Chitral said adventure tourism events were organised in the region to promote tourism. And added that the region's potential in tourism needs to be explored. The official took part in the rock climbing activity to encourage youth to participate in the sport.


FATA Super League concludes: Sports help inculcate positivity in youth: Jhagra







The first day of the festival included cricket, football, polo, table tennis, volley ball, paragliding, zip lining, rock climbing, skeet shooting and tug of war.