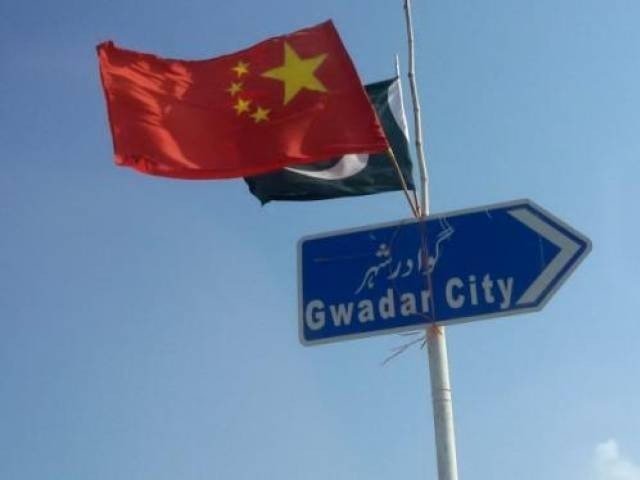 ---
ISLAMABAD: The federal cabinet on Thursday approved the signing of a tripartite Memorandum of Understanding (MoU) for conducting a study on 'International Transport Technology Standards and Specification Systems', especially in those countries that lie along the 'Belt and Road Initiative' routes.

The MoU will be inked between The National Transport Research Centre, China Highway and Transportation Society, and Second Highway Consultants Co Ltd, China.

In its meeting chaired by Prime Minister Shahid Khaqan Abbasi, the cabinet also approved the signing of a MoU between National Library of Pakistan and National Library of Cuba 'Jose Marti' for the strengthening of mutual cooperation between libraries of the two countries.

Legal recourse: K-P cabinet okays bill on corporal punishment

It ratified the decisions taken by Cabinet Committee for Disposal of legislative Cases (CCLC) in its meeting held on April 4, 2018 and the decisions taken by the Cabinet Committee on Privatisation (CCoP) in its meeting held on March 30, 2018.

The cabinet approved the appointment of Lt Gen Sadiq Ali as the chairman of Pakistan Ordnance Factories Board (POFB).

Approval was accorded to Ministry of Overseas Pakistanis and Human Resource Development to grant licences to 54 overseas employment promoters as recommended by the Bureau of Emigration and Overseas Employment (BEOE).

Appointment of Dr Khawar Siddique Khokhar as director general of the National Institute of Electronics (NIE), Islamabad was also approved.

Earlier, Premier Abbasi chaired a meeting on malnutrition in Pakistan and possible solutions.

Stuck in a grade: K-P okays promotions of schoolteachers

The meeting was briefed on the nutrition situation in Pakistan and the losses resulting from reduced cognitive development in children and high mortality rates of women and children. The meeting was further informed that malnutrition led to non-productivity, unemployment, poverty and crime at the national level.

The meeting observed that with the exception of a few provinces, there was no integrated and mainstreamed strategy at the national level, and discussed various solutions to address malnutrition in the short as well as the long-term.

In the short-term, the meeting decided to devise a strategy to launch mandatory Food Fortification Strategy for staple foods.

In the long-term, various solutions were discussed for devising a comprehensive multi-sector nutrition strategy at the national level in consultation with all stakeholders.

The meeting further observed that there was a need for public awareness on this significant issue and media needed to highlight this human issue through public interest messages.

Abbasi directed the concerned ministries to pilot proposals for a comprehensive strategy in order to address the issue of malnutrition in the country.

The prime minister stressed that an integrated strategy needed to be implemented at the national level for which political will was a must.

The federal government would extend all-out support in addressing the malnutrition issue in Pakistan and for making future generations healthy and productive, said the prime minister.