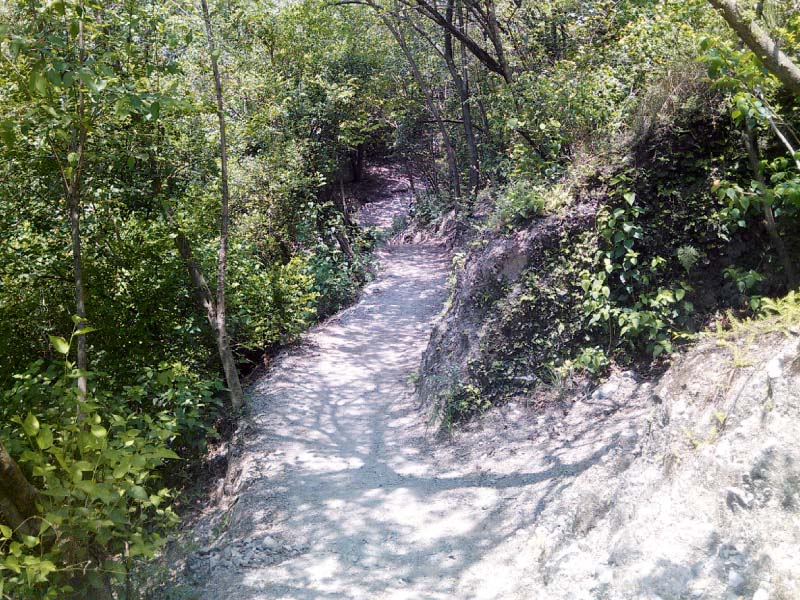 ---
ISLAMABAD: The World Wide Fund for Nature (WWF) on Thursday while stressing concrete demarcation of capital's National Park said its rehabilitation and sustainable management was imperative to protect biodiversity for future generations.

The National Park's dedicated area contains some 17,000 hectares that includes Margalla Hills, Rawal Lake and Shakar Parian but deforestation and construction in the area was pushing back wildlife and shrinking their habitat.

WWF's Manager Research and Conservation Jamshed Iqbal said the National Park's area was reserved in 1980 but Capital Development Authority (CDA) could not manage to demarcate its official limits despite a span of 28 years. "The foremost job is concrete demarcation of the park to restrict infiltration" he added.

CDA starts conservation work of Margalla Hills National Park

He said some 10 years ago WWF had marked the boundary of the area on its own and installed pillars but the land mafia allegedly in connivance with the CDA officials, either moved or removed a large number of pillars to encroach the park's land.

He said though in apex court's direction the park's management was handed over to Islamabad Wildlife Management Board (IWMB) in 2016 but the civic body's intervention was not allowing them to work freely.

He said the trees were being chopped by the nearby localities as a source of fire to warm their houses in winter and for cooking as well due to non-availability of natural gas for the purpose. This he said was badly damaging the flora and fauna of Margalla Hills.

He suggested establishing at least four pickets in the area to stop cutting of the trees and imposition of Section 144 to halt construction so that ecosystem could be protected.

An official from IWMB said recently, the survey of Pakistan was working on delineation with the help of Geographic Information System (GIS) but CDA did not own it.

Season's first: Wildfire break out in Margalla Hills

"Now IWMB is the custodian of the wildlife in Pakistan and chairman of our department decided in last protection committee's meeting to demarcate the land that is being approved from authorities concerned," she added.

She said that they being guardian of wildlife were working closely with all stakeholders and locals of villages for the protection of wildlife.

CDA Director for Environment Irfan Niazi rejecting WWF's claim said that it had not conducted any demarcation as they only had given a presentation in apex court for which CDA's three officials had to face suspension.

"There is some land in Margalla Hills that CDA did not acquire. This land is considered to be private property and its owners reserve the rights of a private landowner", he added. He said that Survey of Pakistan was working on it and called the other bodies' demarcation invalid.

Irfan said that WWF was only enjoying perks and privileges and was offering lip service to the cause. He, however, admitted the infiltration in National Park's land and said their Enforcement Department was dealing with it and had lodged many First Information Reports against the park's invaders.  

Published in The Express Tribune, April 13th, 2018.