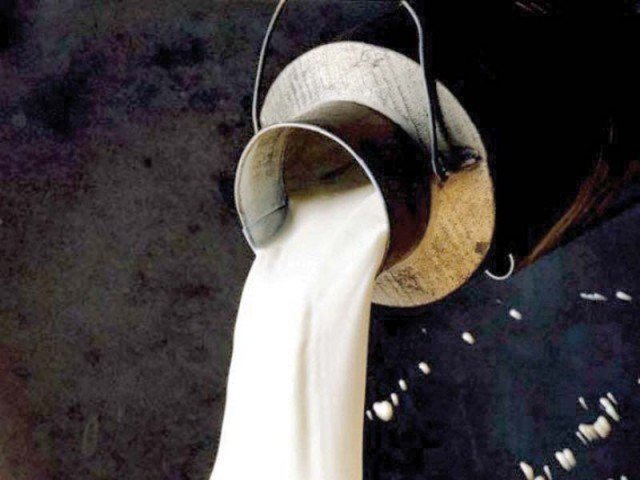 ---
HYDERABAD: The Hyderabad district administration has fixed the price of loose milk at Rs90 per kilogramme (kg). An announcement in this regard was made after a meeting attended by Deputy Commissioner (DC) Anees Ahmed Dasti, representatives of dairy farmers' associations, milk retailers, officials of the animal husbandry and livestock departments and police.

The DC rejected the associations' demand for fixing the rate equal to the one being charged in Karachi. Dasti said there was no reason to allow the same rate in Hyderabad because the cost of production, including transport, utility bills, labour charges and other costs, were not as high in Hyderabad as they were in Karachi.

He asked the retailers to sell milk at the newly fixed price. "I have been receiving complaints that the milk is being sold at around Rs100 [per kg] or higher in different areas of Hyderabad," he pointed out. Dasti warned of action if the price is increased before or during the upcoming month of Ramazan.

Spurious milk seized

Dr Hadi Bux Jatoi, former health official who represented the dairy farmers at the meeting, claimed that the cost of milk production had risen exponentially over the last few years. "At least 35 cattle pens have been closed in Hyderabad because the business has no longer remained profitable," he said.  According to him, 2.4 million litres of milk is supplied daily to the district.
COMMENTS
Comments are moderated and generally will be posted if they are on-topic and not abusive.
For more information, please see our Comments FAQ