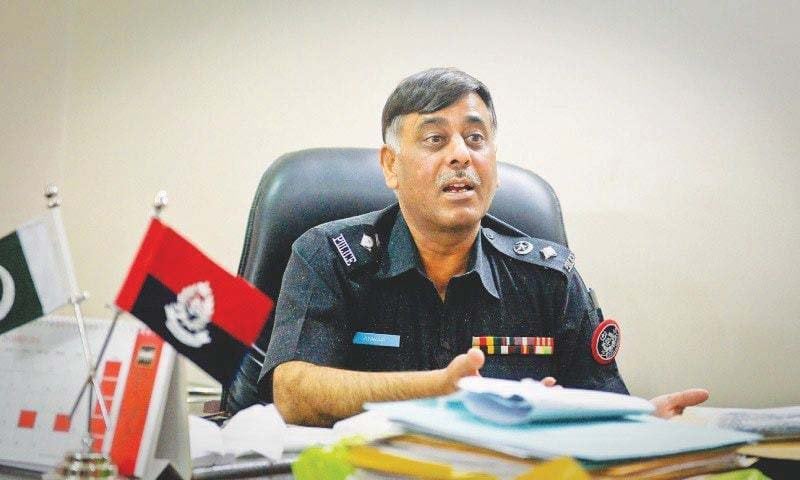 ---
KARACHI: The Pashtun Qaumi Jirga has announced that public rallies will be held tomorrow (Sunday) across Karachi against former Malir SSP Rao Anwar and his team for conducting fake encounters and killing Naqeebullah Mehsud.

The jirga was established by Mehsud tribesmen in the city following the extrajudicial killing of Naqeebullah and three others in an encounter on January 13 in Shah Latif Town.

The decision to hold the rallies was taken during a meeting held in Sohrab Goth on the Super Highway, which was attended by a large number of senior jirga representatives including Haji Karam Ali Khan, Haji Gul, Haji Mehmood Khan Mehsud and Shamsur Rehman as well as representatives from the various Pashtun communities and civil societies.

Rao Anwar moves top court against Naqeebullah JIT

Besides holding rallies, the jirga members also announced that a protest would be staged outside the Karachi Press Club. The leaders said participants of the rallies would reach the press club at 3pm where they will stage a protest against SSP Anwar and his team.

"Our demand is to treat SSP Anwar like a criminal and that the Sindh government and other organisations should stop supporting him," the jirga members told the participants of the meeting. "We will continue to stage protests and hold public rallies if our demands are not met or the promises made by the government and law enforcement agencies regarding justice are not fulfilled."

Will support all efforts to obtain justice for Naqeebullah, Gen Qamar assures family

A five member joint interrogation team headed by Sindh Additional IG Aftab Pathan is investigating the extrajudicial killing while SSP Anwar has been in JIT officials' custody ever since he surrendered himself at the Supreme Court about two weeks ago.

However, members of SSP Anwar's police party, which comprised at least 13 policemen who have now been dismissed from service, are still in hiding.

SSP Anwar and his team had claimed that Naqeebullah and the three other victims were associated with the Tehreek-e-Taliban Pakistan and Islamic State and were killed during an encounter with the police. A murder case against them has already been registered at the Sacchal police station on behalf of Naqeebullah's family.