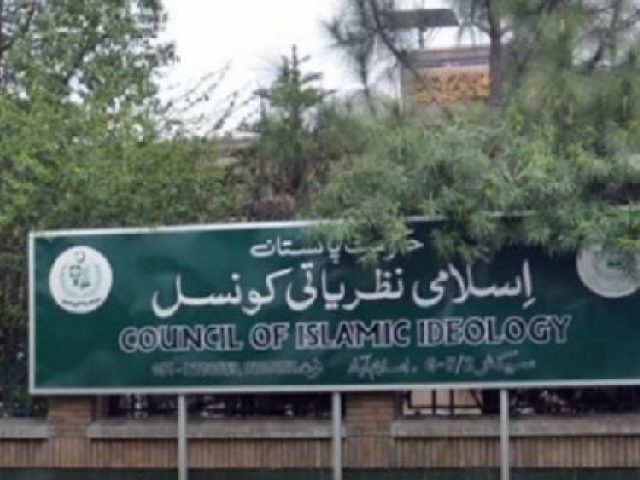 ---
ISLAMABAD: The Council of Islamic Ideology (CII) has proposed the federal and provincial governments to enact legislation in order to provide a legal cover to the religious decree issued by over 1,800 scholars declaring suicide bombings as un-Islamic.

Paigham-e-Pakistan is a fatwa sought by the Government of Pakistan to counter terrorism and extremism. The decree was formulated by International Islamic University and signed by 1,800 scholars from various Islamic schools of thoughts.

The CII made a set of recommendations to the Parliament and provincial assemblies. This was disclosed by CII chairman Dr Qibla Ayaz during a meeting with a delegation from Thailand. He briefed the delegation that efforts are being made by Pakistani institutions to curb extremism and terrorism.

The CII chairman told The Express Tribune that the Council has recommended the Parliament to adopt and also to enact legislation in this regard. Moreover, the Council has also recommended Higher Education Commission (HEC), Wifaq Ul Madaris to include Paigam-e-Pakistan fatwa in their curriculum and academic discourse.

CII unable to function due to lack of members

"The Council has also recommended Wifaq Ul Madaris to include the information about Jihad in the decree in its existing syllabus so that students could better understand its actual meaning in Islam so that the word jihad should not be misused," he said.

A few months ago Imam of the Kaaba Dr Saleh bin Muhammad Al-Talib and Grand Mufti of Egypt Shawki Ibrahim Abdel-Karim Allam during their official visit to Pakistan had also strongly endorsed and signed Paigam-e-Pakistan, which is a national narrative to counter the mindset of terrorism, extremism and intolerance in the society.

CII members complain of their names being included without consent in recent fatwa

Earlier this year the Ulema in their Friday sermons had also called for giving constitutional cover to the Paigham-e-Pakistan narrative through an act of the parliament. They were of the view that this will help Pakistan to build its image and clear misperception and accusations for harbouring terrorism and spreading extremism.
COMMENTS
Comments are moderated and generally will be posted if they are on-topic and not abusive.
For more information, please see our Comments FAQ