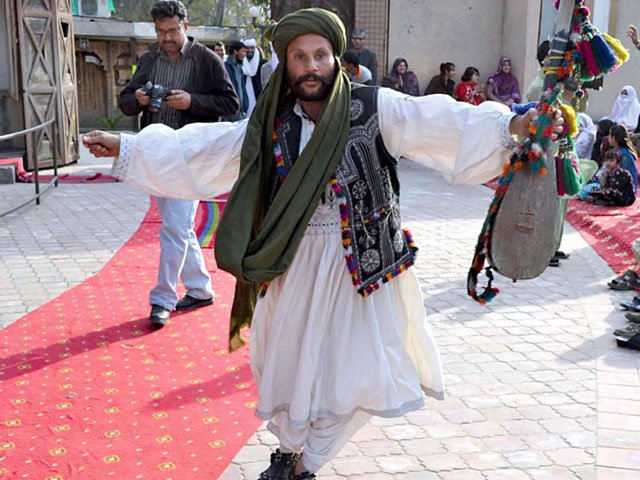 ---
The Pakistan-Afghanistan Pakhtun Festival which started at the Pakistan National Council of Arts on Friday continued to draw crowds. Islamabad residents enjoyed the Pakhtun songs, dance and cuisine besides literary discussions on shared heritage and legends and fables.

The festival was hosted by Cultoor, an organisation working on cross-border cultural connections in central and south Asia. The three-day festival was meant to promote people-to-people contact between the Afghanistan and Pakistan and struggle for peace. The event saw contemporary and traditional Pashto songs, dances, regional foods, crafts, arts and panel discussions on key challenges faced by Pakhtuns and the region.

Published in The Express Tribune, April 2nd, 2018.