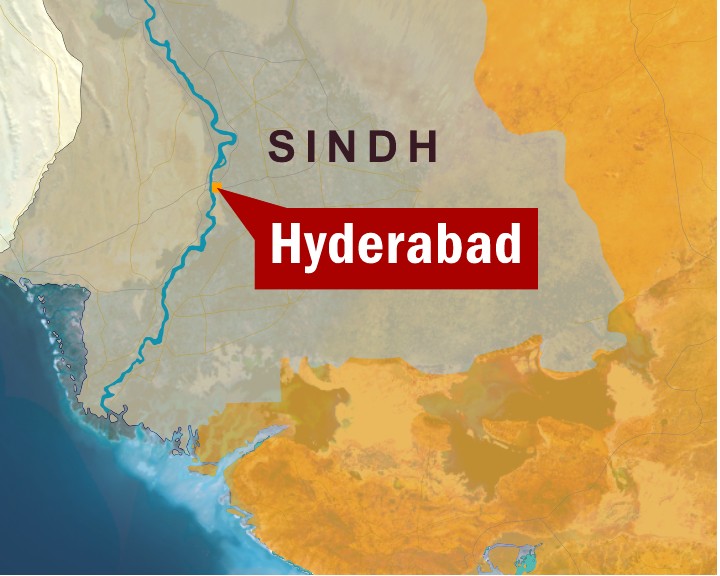 ---
HYDERABAD:


Members of the Government Secondary Teachers Association, Sindh (GSTAS) have boycotted classes and have been protesting for over 12 days.

In their quest to get timely promotions and teachers' allowances, schoolchildren are suffering. Armeen, a class-VIII student at the Government Comprehensive Girls School, said that there was nothing being taught at schools. "We reach school every day at 7 am but most of the teachers arrive at around 9 am.

"They just sit in class and read the newspaper to kill time until 10 am, which is when the protests begin," she explained. At 10 am, they leave the school to gather for the protest and do not return, Armeen added.

The new academic session has started and we also have our new books that are almost blank, she said. "How can we study without teachers? It's now time for our summer vacations and the beginning of this year's academic session is almost ruined."

Speaking on the issue, GSTAS president Zameer Ahmed Khan said the chief minister had formed a committee that prepared a feasibility report, recommending facilities and allowances for the teachers.

On April 7, the government announced that teachers will get timely promotions and teacher and medical allowances, like those given to their counterparts in the other provinces. "But the chief minister rejected the summary report and sent it back," Khan claimed.

The Sindh government says, however, for its part that they agreed to the teacher's demands. Despite, this, however, the protests continue.There are 5,000 member teachers of GSTAS in 232 schools of Hyderabad and about 40,000 members all over Sindh.

According to them, they are being deprived of their rights as teachers in the rest of the country are benefitting from many privileges and perks.

The Primary School Teachers Association and the Jamiatul Mudaraseen are also protesting for the same demands. But the GSTAS members do not believe in joining hands with them, claiming that they are protesting separately and have different demands.

Published in the Express Tribune, May 28th, 2010.


COMMENTS
Comments are moderated and generally will be posted if they are on-topic and not abusive.
For more information, please see our Comments FAQ