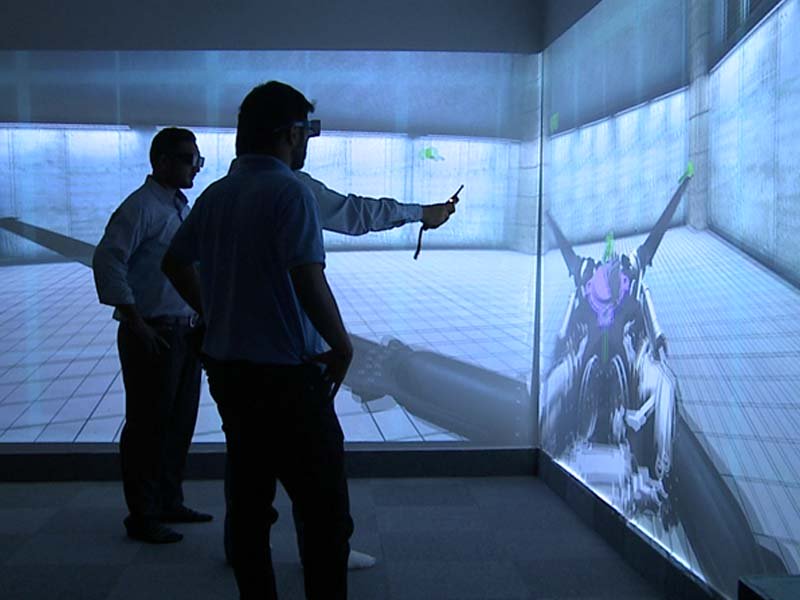 ---
KARACHI: The NED university in Karachi has established a virtual reality centre which can be used for medical sciences research, architecture and other professional purposes.

It is said to be the first virtual centre of any South Asian university which has been established under civil engineering department, the varsity said in a statement on Thursday.

The lab, built at a cost of nearly Rs15 million, has three fundamental systems, a virtual teaming system, walking VR [virtual reality] System and projection VR System.

The distinctive thing about this centre is that any person experiencing it could feel his presence in the artificial world. He will experience it and be a part of the virtual project. And on his own, on the virtual basis, by making changes, he will be able to execute it in the physical world.




NED's Virtual Reality Centre's project director and associate professor of the civil engineering department, Farrukh Arif told Express that presently, for the research projects, virtual models of high-rise US buildings, aircraft manufacturing, space shuttle, and space visit models including applications of several projects are part of the lab.

Green campus project: NED university to plant 2,500 trees, plants

He added that becoming a part of the application, one can bring about amendments on virtual basis. Afterwards, it can be executed in the same project in the real world.

Arif said the project could be used in construction industry, underground plans, infrastructure development, and mechanical engineering relating car and aircraft-manufacturing industries and the healthcare industries.




Vice Chancellor Professor Dr Sarwish Lodhi reached the conclusion that instead of taking the students to fieldwork for project experience, students should be virtually exposed to fieldwork, leading to the lab's creation.

Operational usage

In the construction industry, Arif shared, the models of the buildings are prepared through 3D animation and amendments are brought to them while the engineers are not part of the change.

But in the virtual reality centre, any engineer, either individually or in a group on virtual basis, can experience by visiting any part of the building and also bring about the changes.

Likewise, the lab's usage in the health department can prove to be favorable. And the teachers, rather than using an actual human body or skeleton, can make the students examine the organs through a virtual body that the students can experience and feel.


COMMENTS (2)
Comments are moderated and generally will be posted if they are on-topic and not abusive.
For more information, please see our Comments FAQ