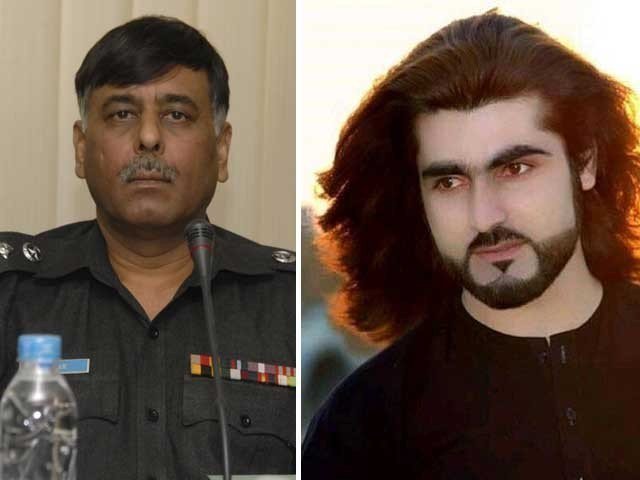 ---
KARACHI: Former Senior Superintendent of Police (SSP) Malir Rao Anwar was presented in the Sindh High Court on Thursday in a case pertaining to falsely accusing slain Waziristan native Naqeebullah Mehsud and four others in a fake encounter which led to their deaths.

According to reports, a heavy police contingent was deployed and strict security measures were taken during the hearing, with the deputy superintendent of police (DSP) and station house officer (SHO) monitoring security measures.

Anwar was arrested for conducting a fake encounter based on false allegations of illegal possession of weapons and explosives.

Naqeebullah case: JIT unable to trace those who aided Anwar in escaping, hiding

"We have to investigate Rao Anwar in the fake encounter case and need to have physical remand," Sindh police officials prayed the court during the hearing.

A case has been registered against Anwar and several other police officers in the Shah Latif police station under SSP Abid Qaimkhani. "He registered a false case against Naqeebullah and four other individuals," the investigation officer added.

The police have nominated the former SSP, SHO Amanullah Marwat and DSP Qamar Ahmed in the case. Former SHO Shoaib 'Shooter' Shiekh, Fida Hussain and 12 other accused have also been named.

The FIR states that the accused falsely registered cases against Naqeebullah under the Weapons Act and for illegal possession of explosives.

The weapons recovered from the murdered belonged to the accused, the FIR further reads.