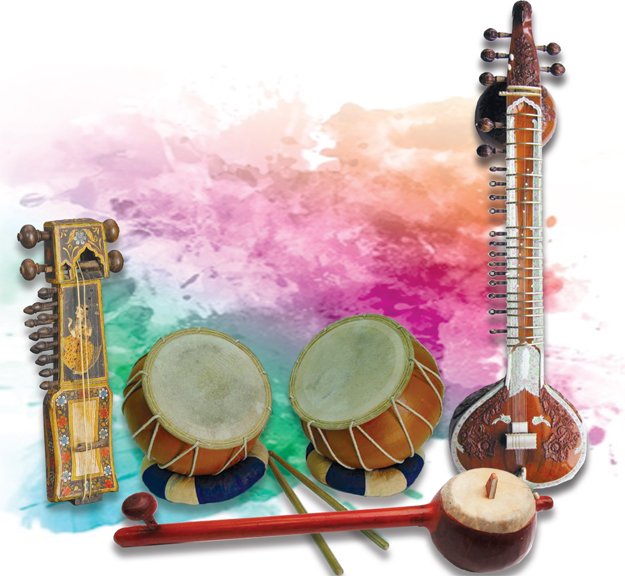 ---
KARACHI/HYDERABAD: Most poets describe their poetry as an expression of love for God or beloved, however, for Sindhi poets love of land comes first.

"The people of Sindh see the land as their mother - a mother who feeds them with her rich agricultural resources, a mother who gives them water through the Indus River. Therefore, they call it their motherland," said Saif Samejo, founder and lead vocalist of The Sketches.

"Sindhi poetry is incomplete without a mention of love for the land," said Dr M Ishaq Samejo, director of the Institute of Sindhlogy at the University of Sindh, while speaking at the Lahooti Melo organised in Hyderabad recently.

From poets like Shah Abdul Latif Bhitai and Sachal Sarmast to present day musicians like Saif and many others, this love for the land has always been prevalent.

"My love for the land of Sindh inspired me to compose music," Saif explained. But what gave rise to this narrative in Sindhi poetry? What is it in the land of Sindh that it makes it inseparable from the literary world?

According to Indus Cultural Forum Chairperson Niaz Nadeem, "The recurrent events of invasion by colonial powers and an attempt by the people of Sindh to secure their land gave impetus to this narrative."

Sindh, a land full of diversity

Sindh has a history of colonialism, which gave rise to a sense of alienation amongst its people. The poetry and literature of the province reflect this conflict. It reflects the struggle to preserve language and culture.

"The struggle to preserve the identity, language and, hence, land has always been there in Sindhi literature," poet and short-story writer Shabnam Gul said.

This fight for the land took the form of poetry and music, giving rise to the poetry of resistance in Sindh.

Poetry and music have been used extensively by Sindhi poets to challenge tyranny, power, oppression and suppression.

This is not a modern idea - the theme has been present in Sindhi poetry for years. According to Saif, even Bhitai's poetry was resistant in nature.

This, according to Gul, is the reason a connection can be seen between classical and modern poetry of the Sindhi language. "Sindhi poetry and music are entering the modern world without losing their connection to the past or to the rich traditions and culture of the province."

Sindhi poet and writer Soz Halai passes away

However, she also believes that it is because of the colonial invasion of Sindh that the poetry and music became so diverse. Invasion by different powers gave rise to multiculturalism in Sindh, leading to diversity, which helped produce some great works of literature.

"A part of Sindh has been affected by colonialism. The multi-cultural people gave rise to new thoughts and trends," she explained.

However, over time, as people from different cultures started living together, their differences were forgotten - love for the land united them, leaving behind the differences of religion and ideologies.

Partition divided the territories but could not divide the people, said poet Khalil Kumbhar. "In the past, Sindhi poetry was sung at both mosques and temples alike," he added.

Many issues have been discussed through poetry in Sindh and many more have been raised. Music has also been used as a form of worship.

"Shrines work as major platforms to produce poetry and music in Sindh," Saif observed.

He believes Sindhi music is diverse, romantic, classical, rich and resistant. It consists of several elements, which encompass both the past and present, and it goes beyond time.

"Sindh's oral tradition is the oldest. Bhitai's poetry is still recited everyday even though almost 300 years have passed [since his death]," Saif explained.

Hyderabad welcomes back Lahooti Melo with open arms

The diversity of Sindhi poetry can be seen in the different themes it covers - from the period of Bhitai till today, we observe this diversity and yet simplicity in Sindhi poetry and music that is not written or sung for a specific group of people but is in simple layman's terms describing the lives of the people.

"Fishermen have their own music, shepherds their own, while women produce their own music," Saif said.

In Sindh, music and poetry are used to express all the kinds of emotions and events - they are not limited to certain ideas. It is a way of life and a part of the people's everyday lives. "It is a cultural practice to sing songs on different occasions and hence I learnt music as I grew up. There were no special classes for music - it is a part of our culture and this is how children also learn and start producing poetry and music," explained Mai Dhai, a popular folk singer hailing from Tharparkar.

"The way Sindhi literature is divided reflects the province's political history, functioning as a timeline of events," Gul said.

Saif also believes that Sindh can be understood through Bhitai's poetry. This is how poetry and music also became a part of political campaigns.

The saviours of Sindhi poetry

"It is the Sindhi poets and musicians who initiated the idea of using music and poetry in political movements," Saif said.

Music and poetry go together in Sindhi culture. From classical to modern, we see a fusion of poetry and music in Sindhi culture with Bhitai being a prime example. He produced great poetry and also introduced a separate instrument.

"There has always been a strong relationship between Sindhi poets and musicians, the musicians understand the poetry wholeheartedly before composing music," Saif said.

However, no matter who or what the poetry or music is written for, it cannot go without mentioning love for the land, the land of Sindh, full of resources, full of diversity and a place where everyone is welcomed with love.
COMMENTS
Comments are moderated and generally will be posted if they are on-topic and not abusive.
For more information, please see our Comments FAQ