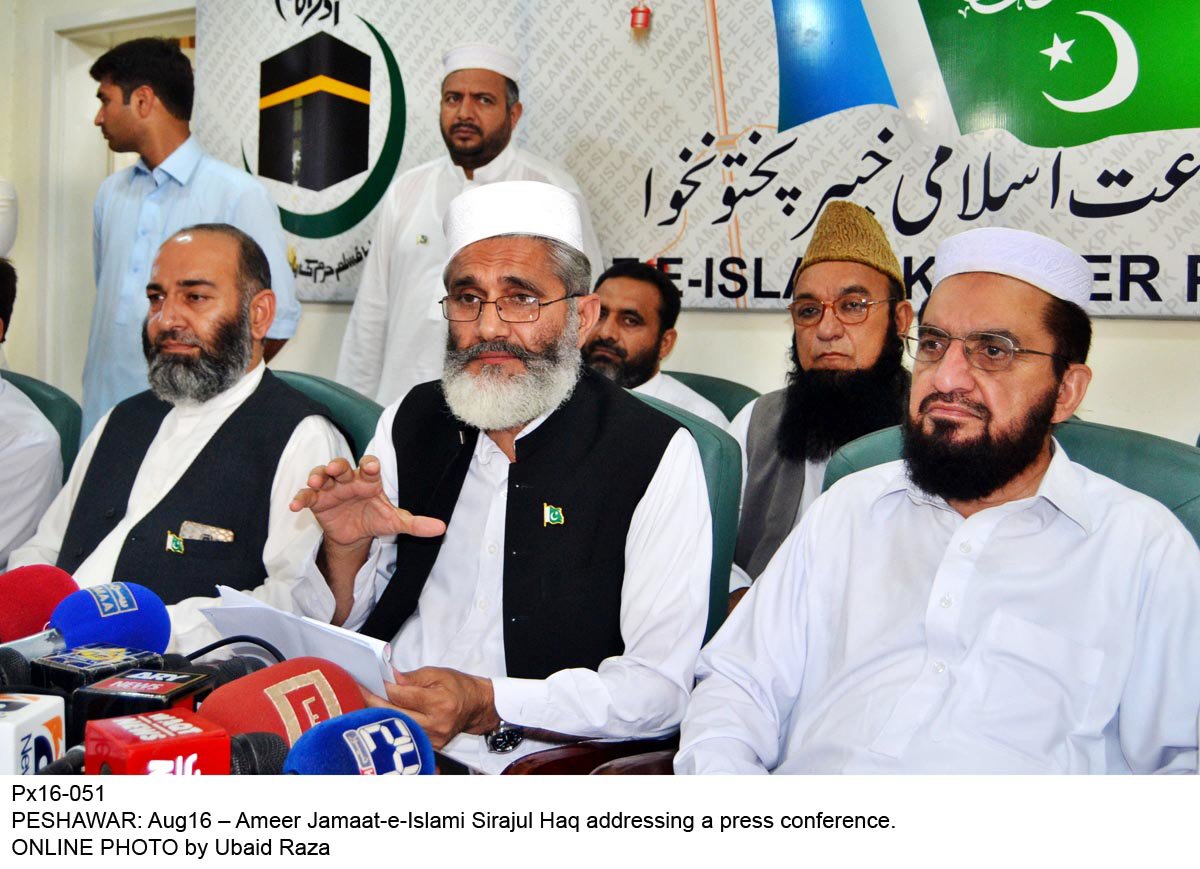 ---
ISLAMABAD: A Pakistan Tehreek-e-Insaf (PTI) delegation led by Senator Azam Swati met with the Jamaat-e-Islami (JI) to seek their support for the vacant position of leader of opposition in the Senate.

The JI ameer has since announced his party's support to PTI's candidate.

The PTI delegation welcomed this decision.

While the Pakistan Peoples Party's (PPP) bid to grab office of the opposition leader in the Senate is most likely to succeed, the PTI has made a last-ditch effort by challenging the nomination of PPP candidate and terming it in violation of defined rules.

Nomination of PPP's Sherry Rehman has been challenged by PTI's nominee Azam Khan Swati who has written a letter to the newly-elected Senate Chairman Sadiq Sanjrani to draw his attention to the certain violation of rules on Tuesday.

Sherry's nomination flouts rules, PTI tells Senate chief

"I want to draw your (Senate chairman's) attention and submit that someone is creating an impression as if by submitting signatures of senators, he/she has qualified himself/herself as leader of opposition under Rule 16 of the Rules of Procedure and Conduct of Business in the Senate 2012.

"Submission of nomination by [Sherry] Rehman is in violation of Rule 15 (1) and Rule 16 (2) of the Senate rules which pertain to the "Office of the Opposition Leader in Senate," he contended.

According to Swati, Rule 15 (1) says those Senators being elected as independent senator must submit in writing to the Senate and exercise his/her option to join the treasury or opposition benches within seven days of taking oath.