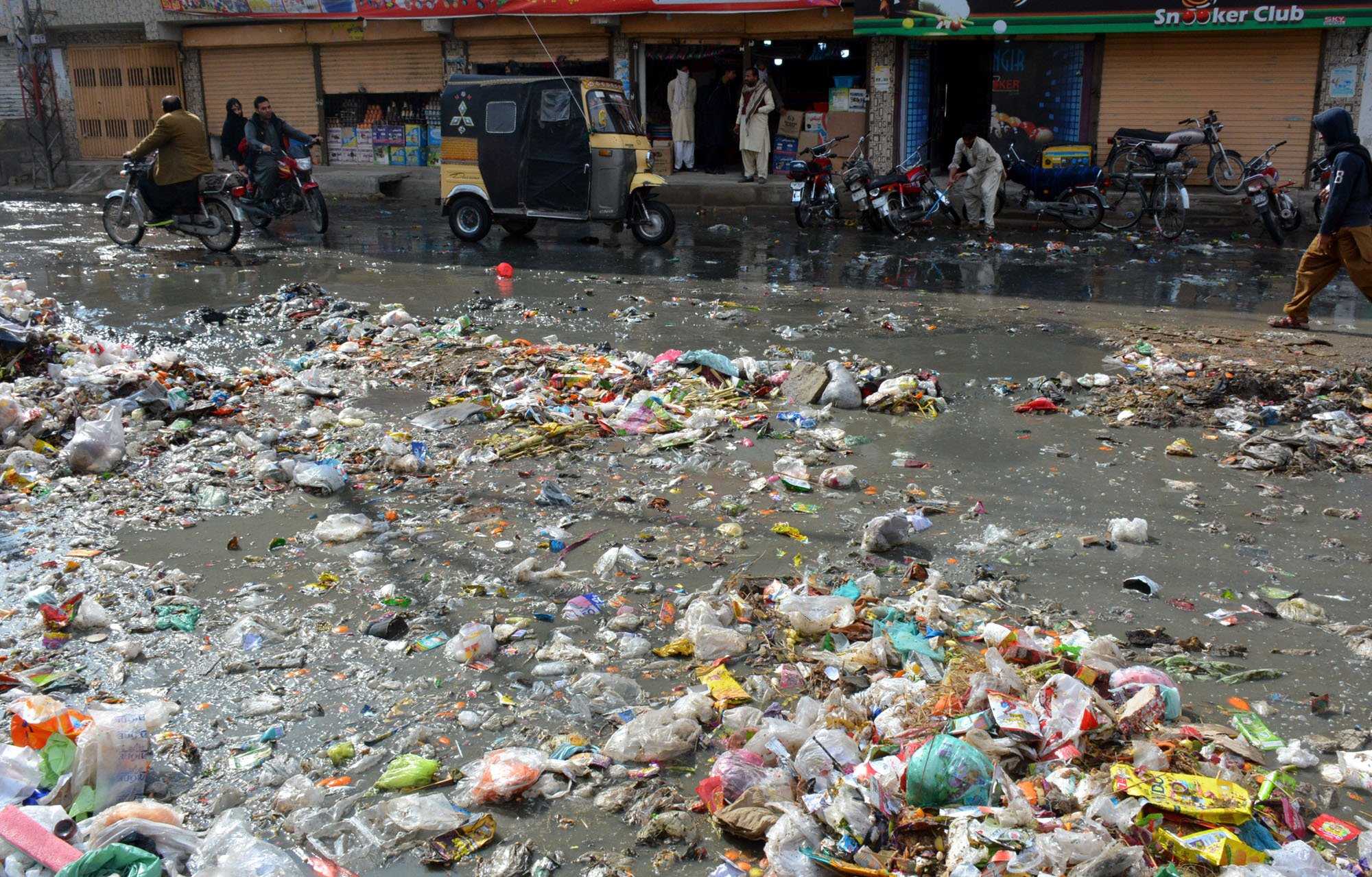 ---
QUETTA: The Quetta city witnessed heavy rainfall on Tuesday while the metropolitan corporation's cleanliness team was nowhere in sight.

Gas supply was next to none, electricity load shedding was at its peak, traffic was flowing at a snail's pace, pedestrians had tucked their shoes under armpits and sewerage water flooded the streets.

Sewerage water flooded the streets as the drainage system was clogged.

Weather turns chilly after rain, snowfall in Quetta

It appeared as if the metropolitan corporation, having machinery worth millions of rupees at its disposal, was unaware of the emergency-like situation.

The slow pace of traffic on roads triggered a severe traffic jam in various localities of the city.

Problems of the people doubled when the schools and offices got off.

People were shivering in their homes as the rain caused the mercury to drop. They had to resort to heaters but the drastic decrease in gas pressure rendered their efforts useless. Unannounced gas and electric load shedding disrupted the routine life.

Balochistan shivers from cold spell

Despite the meteorological department's prediction, the metropolitan corporation failed miserably in providing relief to the people during rainfall.

People have demanded of the provincial government as well as the Sui Southern Gas Company and Quetta Electric Supply Company high-ups to make proper arrangements for the drainage system during rainfall and provide an alternative source of electricity and gas supply if they cannot ensure uninterrupted supply.