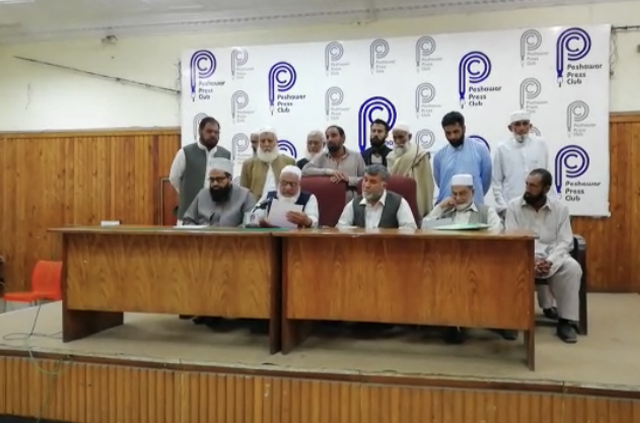 ---
PESHAWAR: Twenty four youngsters hailing from Khyber Pakhtunkhwa who went missing in Afghanistan have been found detained in Bagram and Pul-e-Charkhi jails.

They belong to Peshawar, Charsadda, Mardan, Swabi and adjoining districts. The last contact made by the missing youth with their families was in September last year.

Reportedly, the missing persons went to the war-torn country in search of employment.

1,640 persons 'missing', interior ministry tells NA

The international humanitarian organisation, Red Cross took notice of the incident and it will be taken up at the diplomatic level as well.

Families of the youngsters held a press conference at Peshawar Press Club on Monday and expressed dissatisfaction with the attempts made by authorities to rescue them.

Last year in October a Pakistani engineer working on the expansion project of the Jalalabad-Torkham highway, the road which connects Pakistan and Afghanistan, was kidnapped.

A video clip, available with Express News, showed the kidnappers subjecting the engineer, Malik Faiz, to severe torture.

The engineer's son, Farhan Ahmad, told Express News that his father had joined a foreign company around 18 months ago.  "He [Faiz] was abducted at the project's site," he added.

Away from home: Social activists bemoan missing Pashtuns

The kidnappers, he said, had given the family just four days to pay the ransom money. They also sent a video clip of Faiz being tortured to the family.