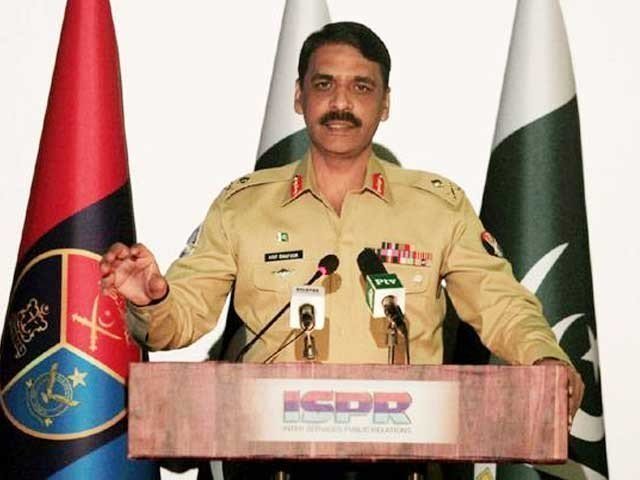 ---
Inter Services Public Relations (ISPR) Director General Major-General Asif Ghafoor said on Sunday that sanctuaries of all terrorists groups, including the Haqqani network, have been eliminated from Pakistan's soil.

"Pakistan has paid a huge price in this campaign, including losing over 75,000 lives and bearing a loss of more than $123 billion to the national exchequer," he said while speaking to Gulf News.

The DG ISPR said the operation Radd-ul-Fasaad has been launched to eliminate remaining disorganised residual presence of militants. The recent military offensives against the terrorists have visibly reduced the level of violence throughout the country, he added.

Maj-Gen Ghafoor said that over 200,000 Pakistani troops have been deployed along the Pak-Afghan border in the Federally Administered Tribal Areas (Fata). He said Pakistan has also started to fence the entire 2,611-km length of Pak-Afghan border and construction of new posts along the border to deny free cross-border movement of terrorists.

Early and dignified return of Afghan refugees essential: DG ISPR Asif Ghafoor

"Besides military operations, Pakistan has also undertaken major socio-economic development projects in cleared areas to carry forward relative stability to enduring peace," he said.

On the possibility of peace between India and Pakistan, he said India was not only challenging Pakistan conventionally along the eastern borders, but was also busy in fomenting unrest through terrorism using the Afghan soil.

The arrest of Kulbhushan Jadhav, a self-confessed RAW agent, in Pakistan was testament to India's interference into Pakistan's internal affairs, he added.

"Pakistan is a peaceful country and doesn't want conflict with anyone. However, our desire for peace should never be construed as our weakness," said the DG ISPR.

Pakistan has done enough for everyone, will not do more: DG ISPR

For bringing normality into the Indo-Pak relationship, all issues including the core issue of Kashmir between the two nuclear-armed countries need to be resolved, he stressed.

Commenting over security situation in Afghanistan, Maj-Gen Ghafoor said the current violence inside the western neighbours should not be linked to Pakistan.

He said the ungoverned spaces inside Afghanistan would have to be cleared by the Afghan and the US-led international forces to ensure achieving peace in Afghanistan.

On the China-Pakistan Economic Corridor (CPEC), Ghafoor said enemies of peace and of Pakistan were trying to scuttle the multi-billion dollar project. However, Pakistan would go to any extent to foil their nefarious designs, he added.

The DG ISPR said that Pakistan Army has the responsibility for security of the project, which is engine of progress not only for Pakistan but for the region.
COMMENTS
Comments are moderated and generally will be posted if they are on-topic and not abusive.
For more information, please see our Comments FAQ