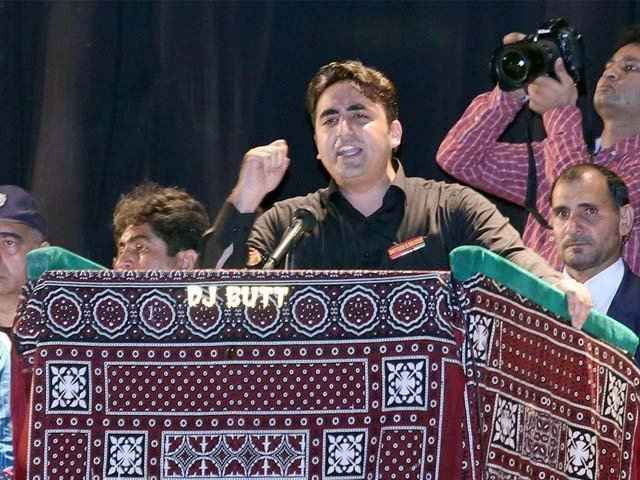 ---
RAWALPINDI: Pakistan Peoples Party Chairperson Bilawal Bhutto Zardari spurned government's privitisation policy for Pakistan International Airlines (PIA) and Pakistan Steel Mills (PSM) in a rally held in Kotli Sattian, Rawalpindi.

Talking about former prime minister Nawaz Sharif's complaints regarding his dismissal from office, Bilawal said that Nawaz Sharif and his party have not done anything for the people. Hence, the people do not care about why he was dismissed. He stressed that they are more concerned about being plunged into austerity.

Bilawal said: "You have destroyed the manufacturing industry, the textile industry, and every other job providing industry. The privitisation of PSM and PIA is a transaction which cheapens the labour and effort of several employees."

He said, "The height of government's indifference is that the finance minister is offering our state institutions in a 'buy one get one free package."

Bilawal to contest from Larkana in upcoming elections

Bilawal stated that he will hold ground on opposition to this policy and will organise a resounding protest with the real stakeholders of the organisation-the labour unions, the workers and the people of Pakistan.



The PPP chairperson also tackled the Pakistan Tehreek-e-Insaf Chairperson, Imran Khan's campaign against corruption. "Imran Khan seems to follow the good taliban bad taliban selectivity while talking about corruption. For him, there is good corruption and bad corruption."

Bilawal concluded his speech, chanting the mantra of his party, "Roti, Kapra aur makaan" adding, "Ilm, Sehat, Sabko Kaam"-"Education, Health and employment for all."