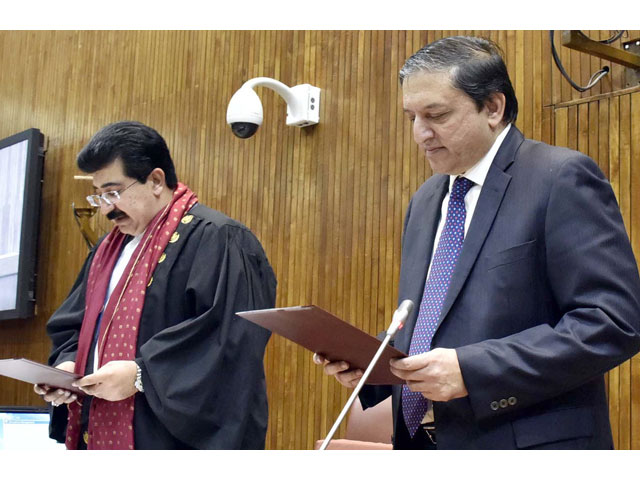 ---
QUETTA: Aam Log Party Balochistan Chief Organiser Mir Asif Dehvaar has congratulated Sadiq Sanjrani on his election as Senate chairman and said the incumbent chairman will try his best to overcome the existing status quo in the province.

The selection of Senate chairman from Balochistan is a moment of pride for the people of Balochistan, he added.

In his statement, Dehvaar said the victory of Sadiq Sanjrani is the victory of democracy and locals of Balochistan.

"The crown of Senate over Sadiq Sanjrani has delighted the whole province and the election of chairman from Balochistan will strengthen the federation," he said, adding, "eventually they will work towards alleviating the problems of the province".

In the interest of national stability, he said, the senate chairman will not compromise over law and order and priority will be given to national interest. For the first time in the history of Pakistan a chairman has been elected from Balochistan and that's a good sign for the province.

Sadiq Sanjrani's victory has proven that Balochistan is important for Pakistan. People of the province have lots of hope with the chairman and today he is representing the province and I hope he will work towards the betterment of the people.
COMMENTS
Comments are moderated and generally will be posted if they are on-topic and not abusive.
For more information, please see our Comments FAQ