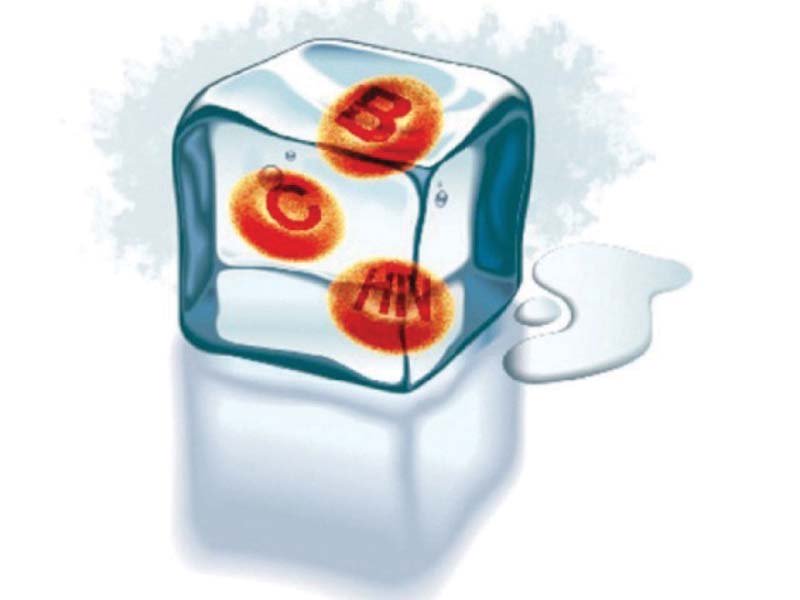 ---
BHAKKAR: Approximately 13 patients are diagnosed with hepatitis daily, said District Quarter Hospital Hepatitis Clinic In charge Dr Abdul Rehman.

In the span of one month, 1,150 patients were admitted to the hospital, 400 of which were patients of hepatitis B and C. Instances of hepatitis are increasing across the district, however, now patients can get PCR tests done free-of-charge. This will also benefit healthy patients, he added.

We are aiming to eradicate hepatitis by 2030. It is a life threatening disease which has already killed several people, he expressed.

Hepatitis is spread by sharing syringes, blades and through using unsterilized surgical instruments during procedures. He advises people to shave at home instead of going to the barber and to ensure a new needle is being used when getting injections.

After diagnosis, patients are provided with free medication, he elaborated. Out of a total of 868 patients that came to Bhakkar Hospital, 384 were patients were suffering from hepatitis B and C.

Furthermore, 83 people were screened at the Darya Khan district headquarter hospital out of which 20 were diagnosed with the disease. While 8 people out of 86 at the Mankira district hospital and 9 out of 125 in Kalar Kot district hospital were diagnosed. 

Published in The Express Tribune, March 15th, 2018.