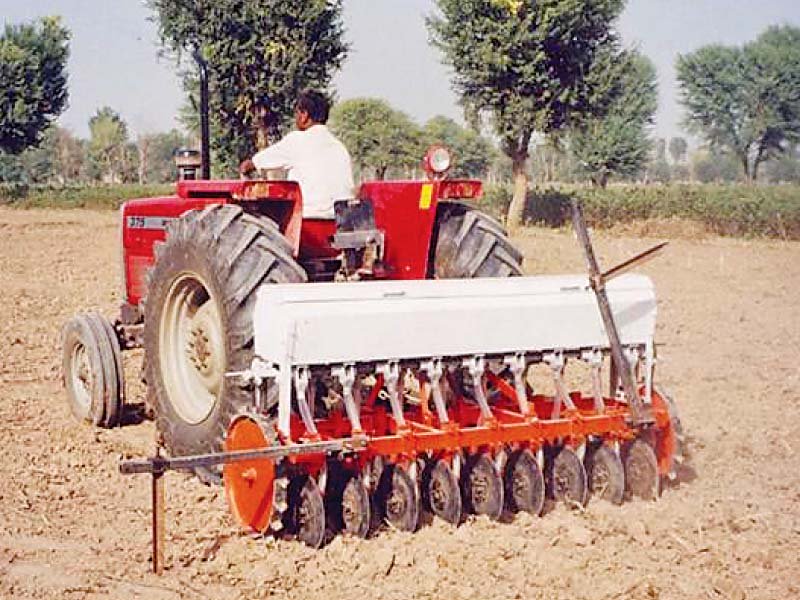 ---
MULTAN: In a bid to facilitate the farming community, the Agriculture Mechanisation Research Institute (AMRI) has developed three agri-machines: sugarcane crusher, sugarcane loader and garlic planter.

This was said by AMRI Director Ghulam Siddique on Monday. He said that AMRI was playing an important role in promotion of cost effective agriculture machinery which was not only facilitating farmers but also promoting the agriculture sector.

About the sugarcane crusher, he said that newly prepared machine had good efficacy as it could extract sugarcane juice to 70% which was higher as compared to the conventional machines with 45% to 50% juice extraction.

He added the farmers were also taking interest in the machines to make jaggery due to frustration triggered by low prices allegedly offered by sugar mills in the country.

The AMRI director maintained the Institute also prepared another cost effective machine the garlic planter.




"The garlic planter is a good replacement for manual system as it not only saves labour and timing but is also cost effective, he pointed out.

Beside this, another machine sugarcane loader was also developed at the institute, he said.

Siddique said it farmers had to hire labour to load sugarcane on tractor-trolleys but this machine could load sugarcane within few hours.

He said the recently introduced machines would help ease work of the farmers.

Regarding the AMRI, the director said that the institute was undertaking research and development for low cost and appropriate agricultural machinery and farm mechanisation technologies. It comprised of different sections like design and development, fabrication, test and field research, agronomy, and instrumentation, he elaborated.

Farming needs: AMRI urged to speed up reverse engineering

He said that the institute was providing industrial extension service to the local agricultural machinery manufactures for production of standardised and quality machinery. "It also imparts technical guidance to the farmers for proper selection, operation and maintenance of agricultural machinery and equipment," Sidique explained.

He said that AMRI had developed over 120 cost effective agriculture machines so far since its inception from 1978. Out of locally developed machines, nearly 49 machines had become commercial, he said.

The director said that some of the developed machines were Seed Cleaner/Grader, Rabi Drill, Cultivator Drill, Dry sowing/Runner Drill, Rota Drill, Thresher, Wheat straw Chopper Drill, Rota Drill, Thresher, Mobile Bhoosa Baler, Seed Delinter, Seed Treater, Kharif Drill, Precision Planter, Cotton Ridge with Fertiliser, Bed and Furrow Shaper Planter, Rotary Slasher, Root Digger etc.

Published in The Express Tribune, March 13th, 2018.