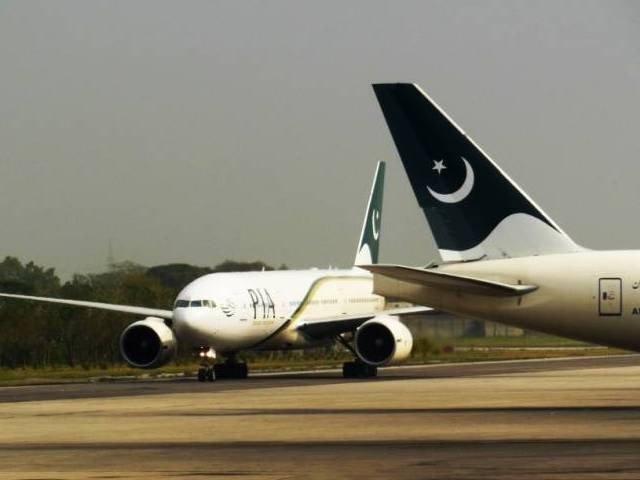 ---
A flight steward of Pakistan International Airline (PIA) was arrested in Paris on charges of possession of illegal drugs, Express News reported on Saturday.

Tanweer Gulzar was flying on the Paris-bound PK-749 flight from Islamabad. According to the PIA spokesperson, the French police while conducting the routine inspection reportedly found illegal drugs in Gulzar's possession.

However, the authorities did not reveal the quantity of the narcotics discovered.

Customs seizes drugs worth over Rs2m coming from Afghanistan

When asked whether PIA performs security clearances, the airline spokesperson said security inspection is not PIA's responsibility.

Gulzar has been suspended for an indefinite period and an investigation in the incident is underway.

In case the allegations are proven, Gulzar may face termination.

Earlier this year, the Anti-Narcotics Force (ANF) seized 673 kilogrammes (kg) narcotics valuing Rs658.66 million in the international market, arrested 30 people, including two women, involved in drug smuggling, and impounded eight vehicles in 22 counter-narcotics strikes across the country.

In a report the authority shared last year, the authority said to have conducted simultaneous operations in Rawalpindi, Lahore and Karachi to bust the drug cartel, unearthing four major cases of drug trafficking in PIA planes.

The ANF made arrests at the airports, leading to information about airline industry's staff being recruited and facilitated to transport the drug packages in and out of the airports.

Before takeoff: Mother, son duo held with drugs at BKIA

During the course of investigation, different airport departments as well as stakeholders were approached, which included PIA, Civil Aviation Authority, Airport Security Force and other airport service providers.

More than 100 staff members were interviewed or interrogated, and thorough scanning of all available data was evaluated.