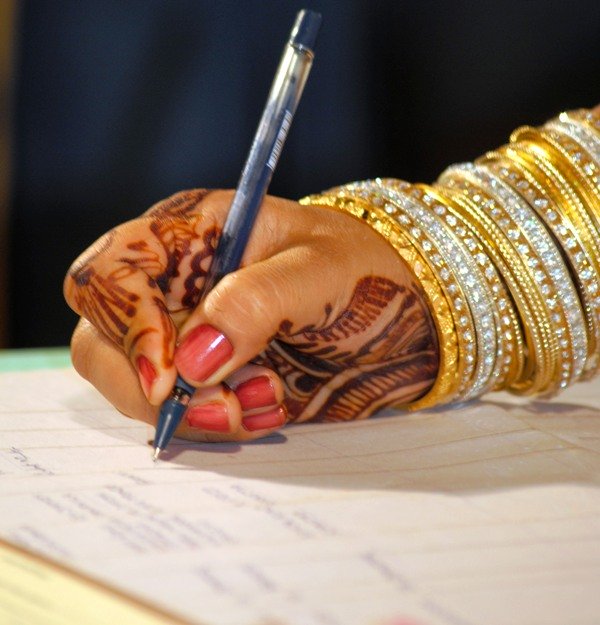 ---
KARACHI: For the first time, a law has been proposed in the Sindh Assembly giving rights to Hindu widows to re-marry of their own will. Presently, a Hindu woman spends her entire life alone after the death of her husband.

"We want to get rid of old and outdated customs, which is why we are going to amend the law and give rights to widows to remarry after six months of 'iddah'," Pakistan Muslim League - Functional (PML-F) parliamentary leader Nand Kumar said. He moved an amendment on Thursday to the Sindh Hindu Marriage Act.

The Hindu community in Sindh heaved a sigh of relief in April, 2016 when the assembly passed the Hindu Marriage Bill. Earlier, there was no mechanism for the Hindu community to register their marriages. Now, women can remarry after obtaining divorces as well. "When the marriage has been annulled or terminated by a decree of nullity or degree of termination as the case may be, it shall be lawful for either party to marry again after the lapse of six months from the final decision," the amendment to the law read.

PTI leader demands dissolution of Sindh Assembly

According to the bill available with The Express Tribune, the father will bear the financial expenses of the children in case of a divorce. "This law will be applicable not only for Hindus, but will cover followers of Sikhism as well," the law said, adding that during the past few years matrimonial issues have been mounting in the Hindu community and large numbers of people are exploited due to non-availability of the law, resulting in decisions made via panchayats and jirgas, without considering the rights of women, children and their livelihood.

"In our society we don't allow women to go outside at least for a year after the death of their husbands. No one even can think of remarriage. This is totally wrong. Now we want to get rid of this old custom," Kumar said, adding that different punishments have been suggested in case of violation of the law.

Private school fee issue

The government did not allow discussion on exorbitant fees being charged by private schools in Sindh. Moving an adjournment motion, Pakistan Tehreek-e-Insaf parliamentary leader Khurrum Sher Zaman requested Deputy Speaker Shehla Raza to start a debate in the House against private schools that are charging unnecessary and extra fees from students.

Voting for Sindh Assembly's PS-7 underway

"The private schools don't follow the government's instructions. The administrations of most private schools have established their own writ, challenging government policies. The parents who can't afford such high fees are in a quandary," he said, adding that there is a particular formula for fee structure and no school can increase their fee by more than 5% fee a year, but this rule is not being followed. "The court has also taken notice, but the government is unwilling to take action against these schools which act like mafias in Karachi and other districts of Sindh," said Zaman.

Parliamentary Minister Nisar Ahmed Khuhro opposed the adjournment and suggested a vote on the matter. "The adjournment moved is hypothetical. He has not attached any proof, fee structure or presented any facts and figures in support of his adjournment motion. We can't discuss the issue merely based on assumptions," he said.

Zaman requested the deputy speaker to allow a speech, but she ordered the staff to switch off his microphone. Later, she put the adjournment in the house and it was rejected with majority votes.

Sindh Assembly adjourned in grief over MPA's death

Pandemonium in the House

The assembly witnessed pandemonium on the second consecutive day when Raza and opposition MPAs belonging to the Muttahida Qaumi Movement (MQM) exchanged heated arguments. The situation went out of control, when Zaman raised the issue of government jobs being given on fake domiciles.

When the deputy speaker did not allow him to speak on this issue, MQM MPA Mohammad Hussain stood up in his favour, which created chaos in the House. "You are setting wrong precedent in the house," Hussain said, pointing his finger at Raza, who told him to stop dictating to her.

This eventually led to Raza telling security to remove Hussain from the session. However, he left on his own in protest.

The assembly also passed a resolution paying tribute to women on International Women's Day. Lawmakers demanded in their separate resolutions social, political and legal rights for women. Later, the deputy speaker adjourned the session till today (Friday).
COMMENTS (1)
Comments are moderated and generally will be posted if they are on-topic and not abusive.
For more information, please see our Comments FAQ