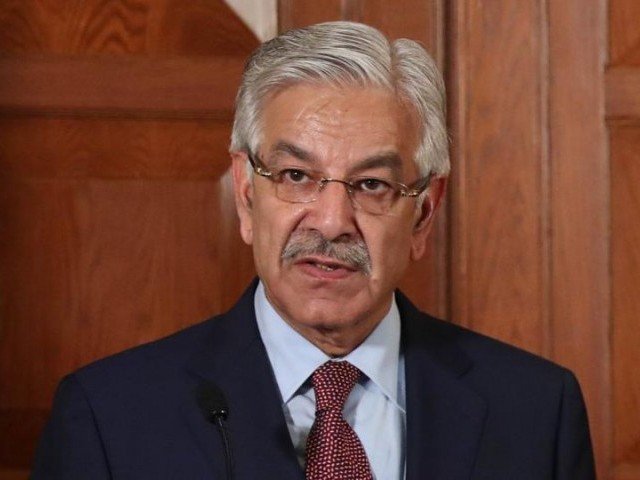 ---
Foreign Minister Khawaja Muhammad Asif says Pakistan's relations with Russia are improving due to the government's effective foreign policy.

In an interview, he said there is a trust deficit between Pakistan and the United States. He said Pakistan wants to have good relations with Washington on an equality basis, Radio Pakistan reported.

Asif said Pakistan will never compromise on its national interest and the dignity of the country.

He further said that Pakistan has been providing support to the United States in the Afghan war and it will continue extending cooperation for peace in Afghanistan.

As US influence in Islamabad wanes, Pakistan's former adversary Russia is building military, diplomatic and economic ties that could upend historic alliances in the region and open up a fast-growing gas market for Moscow's energy companies.

As US influence wanes, Russia embraces Pakistan with energy deals, military partnership

Russia's embrace of Pakistan comes at a time when relations between the United States and its historical ally are unraveling over the war in Afghanistan, a remarkable turnaround from the 1980s, when Pakistan helped funnel weapons and US spies across the border to aid Afghan fighters battle Soviet troops.

Though the Moscow-Islamabad rapprochement is in its infancy, and it is neighbor China that is filling the growing void left by the United States in Pakistan, a slew of energy deals and growing military cooperation promise to spark life into the Russia-Pakistan relationship that was dead for many decades.

During a trip to Moscow last month by Khawaja Asif, the two countries announced plans to establish a commission on military cooperation to combat the threat of IS in the region.

They also agreed to continue annual military training exercises that began in 2016 and followed the sale of four Russian attack helicopters to Pakistan, as well as the purchase of Russian engines for the Pakistan Air Force's JF-17 fighter jets that Pakistan's military assembles on its own soil.