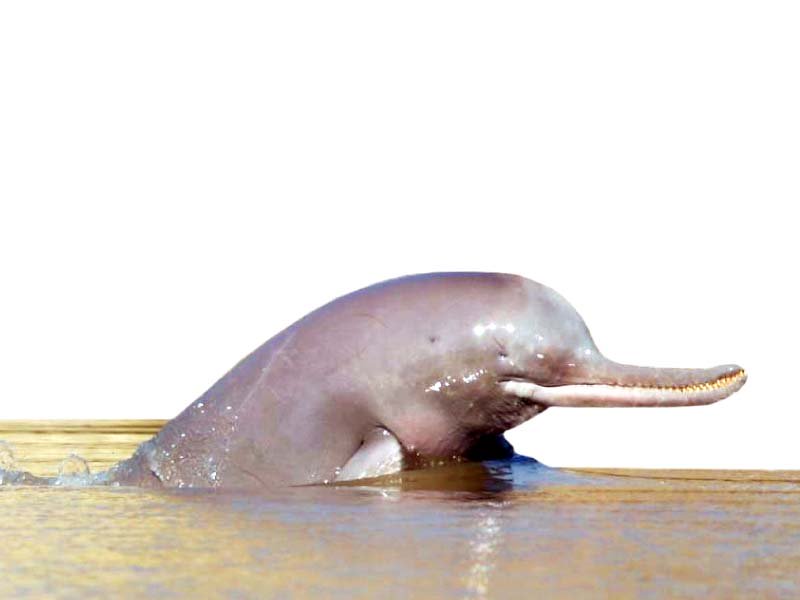 ---
MULTAN: Punjab Wildlife Department is executing a plan worth Rs109.162 million to establish Dolphin Rescue Centres along River Indus to save Pakistan's blind dolphins, the second most endangered freshwater dolphin species in the world.

Divisional Wildlife Officer Sajjad Hussain said the project was initiated in July 2017 and is expected to complete by June 30, 2020. "The centres will be established in important areas along Indus waterway from Chashma Barrage to Indus River in Rajanpur," he added.

He said separate Blind Dolphin information centres of WWF and Punjab Wildlife Department were already working at Taunsa Barrage and the new initiative was an attempt to step up efforts to save the endangered specie.

He maintained work on Dolphin Rescue Centre at Chashma Barrage in Mianwali was already in progress.

Sajjad pointed out these centres would be built in other districts, including Bhakkar, Layyah, Dera Ghazi Khan and Rajanpur.

The wildlife officer said that suitable sites had been selected for setting up rescue centres in DG Khan, Layyah and Rajanpur districts while requests were sent to Board of Revenue through respective district governments for land acquisition.

These sites were located within 10 kilometre range from River Indus bank in each district, he said.

He said for the purpose, an amount of Rs20 million was released, including Rs14 million to buildings department of the respective districts and Rs6 million to the wildlife department during the ongoing fiscal year.

The Indus River dolphin is known as the second-most endangered freshwater species in the world and listed among the red list of the International Union for Conservation of Nature's threatened species.

Locally called Bhulan, the blind dolphins are confronting multiple threats which range from reduction in freshwater flows to pollution and harmful fishing practices in the Indus River. Dr Gillian T Braulik, a dolphin conservation expert and member of the IUCN Cetacean Specialist Group, said an 80% decline has been witnessed in its distribution range and habitat due to the construction of barrages and water diversions for agriculture purposes.

Although the dolphin population is confronting different threats, a recent population survey led by the WWF-Pakistan shows an increase in the number of dolphins across its population range in the Indus River. The preliminary results of the study survey titled 'Signs of hope for the endemic and endangered Bhulan' reveal that a total of 1,816 dolphins were counted during an assessment conducted between 20th March and 13th April 2017. The dolphin encounter rate was higher, ie, 1,075 in the downstream Indus River with the highest population observed between Guddu and Sukkur barrages in Sindh.

Published in The Express Tribune, March 7th, 2018.