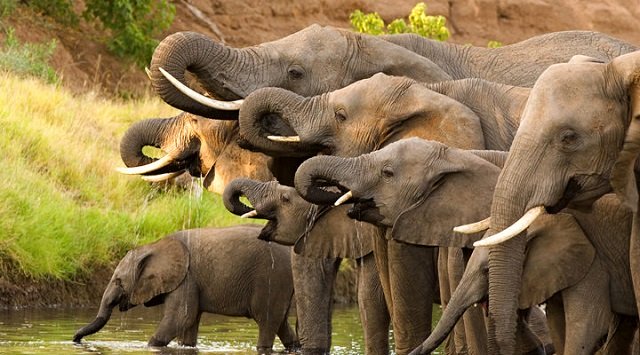 ---
NANJING: Six African elephants have passed quarantine inspection and will soon settle at a safari park in Changzhou City, east China's Jiangsu Province, according to the local inspection and quarantine bureau Tuesday.

World Wildlife Day celebrated at Lahore Zoo

The Zimbabwe-born elephants, four female and two male, are between three to four years old. This is the first time live African elephants have been introduced in Jiangsu.

In 2014, the park bought an African elephant specimen from South Africa and received a warm response from tourists, according to Li Dongming with the bureau. "Four years later, the specimen finally can 'walk out' to meet the public," Li said.

The African elephant population is severely reduced as poachers brutally hunt them for ivory, while their natural habitat is shrinking. There are roughly 500,000 African elephants in the world, with about one-sixth in Zimbabwe.

Four elephants killed in train collision in northeast India

They often move in groups and roam across the land, adding difficulty for local people trying to protect their livelihoods. "We hope to play a positive role in the protection of the elephants by offering them a more comfortable habitat," Li said.

To help the elephants quickly adapt to their new home, the inspection and quarantine bureau of Changzhou worked together with researchers at the park in the importing, quarantine, raising and management of the elephants.