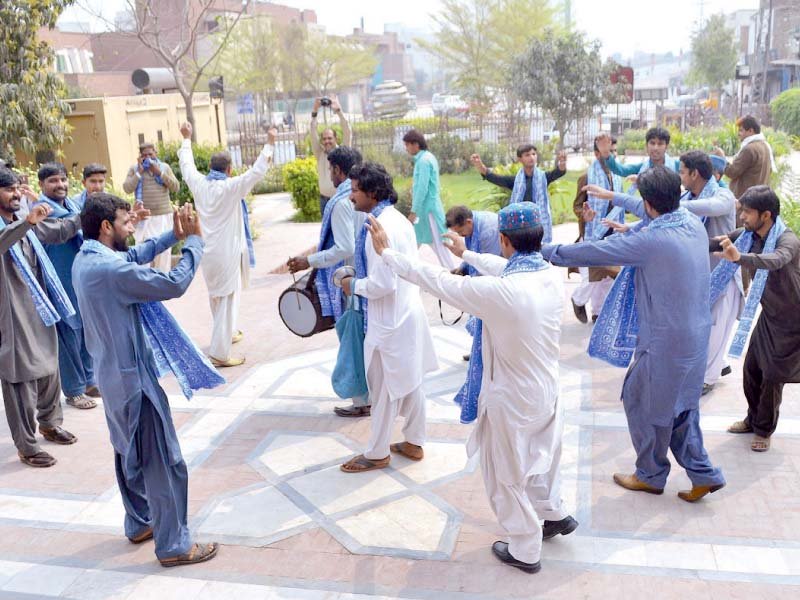 ---
MULTAN: People of South Punjab should vote for those who support the idea of a separate province in order to empower local people.

This was said by former prime minister Syed Yusuf Raza Gilani as he spoke during Seraiki Culture Day celebrations at Multan Arts Council on Monday. Gilani was the chief guest at the two-day event.

Senate elections: PML-N-backed independent candidates lead in Punjab, PPP in Sindh

The celebrations featured traditional 'Jhoomar', "Daachi dance", display of centuries old 'Naqahi', a camel artwork and a book stall. A poetic sitting was also organised on the opening day which was attended by a large number of the audience.

Seraiki scholars and people hailing from different cities of South Punjab participated in the celebrations.

On the occasion, Yusuf Raza Gilani said that blue colour of "Ajrak" was the cultural identity of the Seraiki region. "It is my prayer and wish that there should be a separate province for the people of the region."

He also suggested observing Seraiki Ajrak Day on the government level. He said when the Pakistan Peoples Party (PPP) returns to power, it will mark the day on a government level.

Creation of Bangladesh: Urdu was never the language of Pakistan

He maintained elected representatives should not criticise judicial verdicts. He said the matter of Pakistan Muslim League-Nawaz top leader was sub-judice and it was the discretion of the court to decide it.

Regarding horse trading in Senate elections, he observed, "If it had been true, then PPP would have secured seats from Punjab." He said that PTI won a seat from Punjab despite its small number of legislators.

The PPP leader said the general elections should be held on time. He pointed out that party chairman Bilawal Bhutto Zardari would visit all provinces soon as part of election campaign.

Published in The Express Tribune, March 6th, 2018.