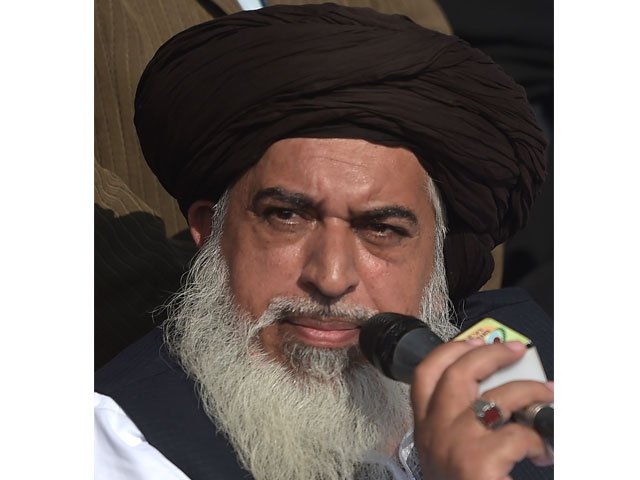 ---
An anti-terrorism court (ATC) declared on Monday Tehreek-e-Labbaik (TL) chief Khadim Hussain Rizvi and other leaders of the party as absconders in the Faizabad sit-in case.

Justice Sharukh Arjumand led the hearing in the case, Express News reported.

Earlier, prosecutor Chaudhry Shafqat apprised the court that Rizvi and other TL members Afzal Qadri, Maulana Enayat and Sheikh Azhar had not appeared in the court despite that they were summoned repeatedly.

Tehreek-e-Labbaik calls off Islamabad sit-in after govt accepts demands

He appealed to the court to declare the accused persons as absconders. Subsequently, the court directed police to submit challan in the case.

The court said that if Rizvi, Qadri, Enayat and Azhar failed to appear before the ATC within a 30-day period, they will be declared proclaimed offenders.

The hearing was later adjourned to March 19.