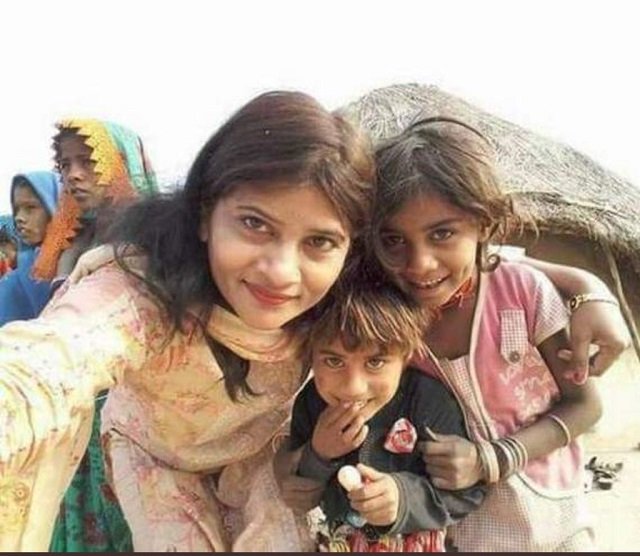 ---
ISLAMABAD: Pakistan elected its first female senator from the lowest Dalit caste over the weekend, in polls which also saw the ruling party strengthen its hand ahead of general elections in the Muslim-majority country.

Opposition candidate Krishna Kumari Kohli's surprise victory stirred a wave of optimism on social media, as Pakistanis celebrated the rare win for a woman from a marginalised community that lies at the bottom of the Hindu caste hierarchy.

Krishna Kohli first ever Dalit woman nominated for Senate

"I feel proud, I am thankful to Pakistan People's Party that they nominated me," Kohli told AFP Sunday.

"Kudos to PPP for electing #KrishnaKohli.... Our parliament should have representatives of all religions, classes & genders in pursuit of true democracy," tweeted rights activist Jibran Nasir.

Pakistan's Hindus, who make up around two per cent of the country's 200 million people, have long faced economic and social  discrimination.

Kohli's win followed a secret round of voting by members of the parliament and provincial assemblies, in what is largely seen as insider horse trading ahead of elections due this summer.

The ruling Pakistan Muslim League-Nawaz (PML-N) won 15 seats in the senate, securing a total of 33 spots in the 104-seat upper house, which along with support from allies all but earns the party a dominating majority in the chamber.

The Pakistan People's Party (PPP) won the second largest number of seats in the contest, while cricketer-turned politician Imran Khan's Pakistan Tehreek-e-Insaf party continued to lose momentum, coming in third.

"Pakistan Muslim League-Nawaz has secured a clear majority in the Senate polls," the party announced late Saturday on its official Twitter account.

The ruling party's commanding majority comes after the Supreme Court toppled PML-N supremo Nawaz Sharif from the premiership in July over corruption allegations.

Parents kill Indian woman for being in love with Dalit

Ahead of the senate vote, the court barred Sharif from leading his party, forcing all PML-N candidates to run as independents because they were selected by the axed chief.

Despite the court rulings, the PML-N has won a string of by-elections following the ousting of Sharif.

The Sharif clan and their supporters have repeatedly denied allegations of corruption, suggesting Nawaz is the victim of a conspiracy driven by Pakistan's powerful military establishment.