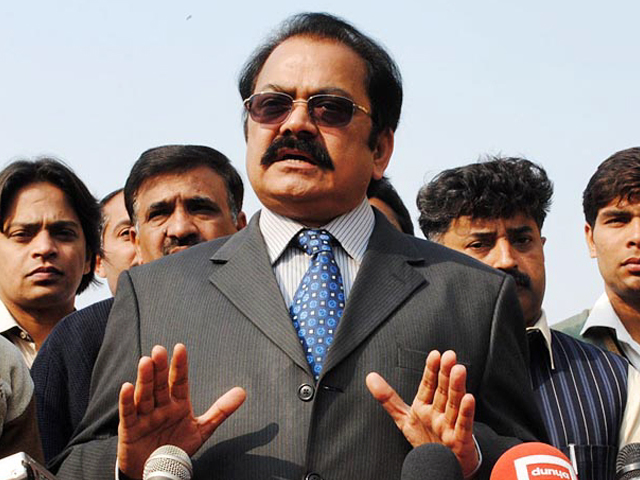 ---
LAHORE: Confident that support of the Pakistan Muslim League-Nawaz (PML-N) means a definite victory in the general elections, Punjab Law Minister Rana Sanaullah says, "Party is not worried of losing any more parliamentarians, rather now it is the parliamentarian who should be careful of shifting sides."

According to Sanaullah, every political party has two kinds of members and supporters – the diehard ones and those who go with the flow. Anti-democratic forces, he said, tried in vain to prove that the PML-N was a sinking ship and that they should switch sides.

SC refutes Rana Sanuallah statement claiming CJP wished to see PML-N win elections

"The recent accountability process against the party and the timing of the detailed judgment of the Supreme Court was enough to provide credence to our fears of a venomous conspiracy against us," he said, adding that the PML-N's "glorious victory in the Senate elections has ascertained that the party enjoys support of the masses and that it indeed is the winning side".

The Punjab minister also said that the victory of the PML-N-backed candidates in the Senate elections "is not just a triumph for the party, but also for democracy". He also said ousted prime minister Nawaz Sharif was targeted from all sides but he remained steadfast to his commitments and refused to give in to the pressure.

"Nawaz faced all malicious elements head-on, allowing our party to emerge victorious on every front, mainly the Senate and by-elections", he stated.