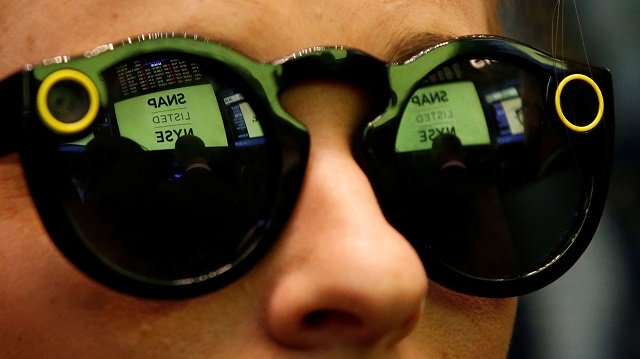 ---
Snapchat is planning on releasing two new models of Spectacles this fall.

According to a report by Cheddar, the first pair will be equipped with a single camera and focus on improving quality. They are said to be waterproof and will be in more colours than the first generation of Spectacles.

#Breaking: Spectacles 2.0? Snapchat plans to release a new version of its camera glasses despite underwhelming sales of the original model. #CheddarScoops #CheddarLIVE pic.twitter.com/kya8u72lgJ

— Cheddar (@cheddar) March 2, 2018

Petition to rollback Snapchat redesign crosses one million signatures

The second pair has two cameras; one placed on each side. This pair of Spectacles is made of aluminum and comes with a GPS tracker. It is also capable of capturing 3D depth.

Recently, Snapchat came under fire when  users of the photosharing app were not happy with the update that they were all "forced to come to terms with."

At first, the Chief Executive Evan Spiegel said that he was 'pleased' with the redesign as that was more local and user-friendly. However, when a petition titled 'Remove the new Snapchat Update', was filed where more than 1.2 million people had asked for the update to be taken back, Spiegel reverted from his decision and said he planned on bringing back the old design.

Snapchat overhaul convinces investors it can fight Instagram

According to Mashable, the new Snapchat-eyewear is already in the manufacturing phase but the more advanced pair is not going to be available until 2019, even though Snapchat wanted to launch them this year.

Additionally, while the first generation of Spectacles was for $130, the new pairs are said to be priced at $300.
COMMENTS
Comments are moderated and generally will be posted if they are on-topic and not abusive.
For more information, please see our Comments FAQ