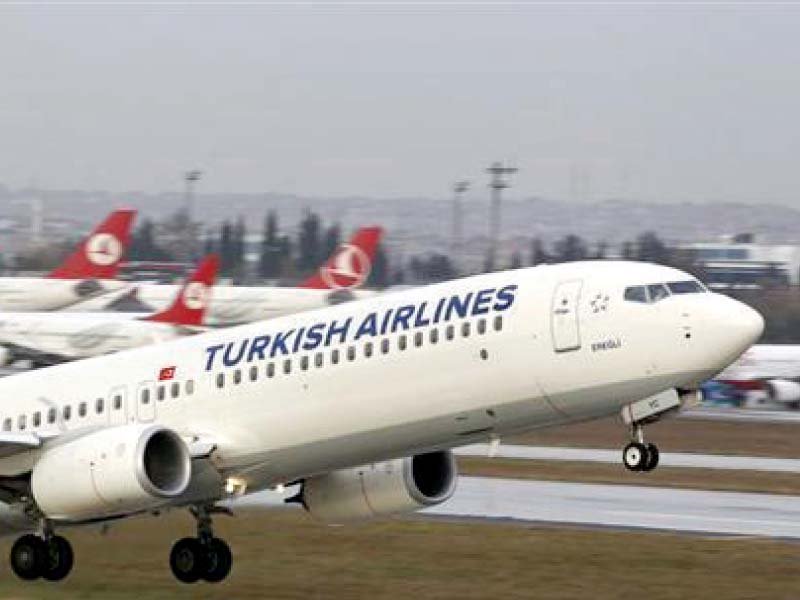 ---
KARACHI: Turkish Airlines can help Karachi become an important international transit hub due to its geographical location, but the only drawback is that its hotels are very expensive, discouraging international airlines from bringing transit traffic and tourists to the city, Turkish Consul General in Karachi Tolga Ucak said.

"Karachi needs more hotels to accommodate growing international air travelers," said Ucak while talking to The Express Tribune at an event organised by Turkish Airlines.

With an improving security situation, Pakistan's high-end hotels are attracting a large number of domestic and international customers. Since the country's hospitality industry suffered a lot in the past 15 years or so due to the security situation, it has failed to attract new investments and, thus there is an acute shortage of hotels in the country.

The wheels of Karachi's buses grind to a halt

Currently, hotels that are available in the market are near capacity. Hospitality industry officials say Pakistan needs more four- and five-star hotels.

The emerging situation seems to make business sense for international airlines as Pakistan's aviation industry is growing faster than many other markets in the world. This can also help Turkish Airlines, which can make Karachi as its transit hub for Asia, especially in the Asia-Pacific region.

The rate of growth in Pakistan's aviation industry is expected to be around 9% per annum which could continue till 2020, according to a forecast of the International Air Transport Association (IATA) - a trade body of global airlines.

The consul general said Pakistan and Turkey can also benefit from each other's experiences and expertise in the aviation sector and PIA and Turkish Airlines already enjoy a working relationship. He praised the recent decision of the government of Pakistan to offer on-arrival visa to nationals of many countries, saying it is a good step to promote inbound tourism in Pakistan.

He added that since the security environment is improving, "we would like to introduce Karachi to Turkish people as a safe and interesting tourism destination and hopefully more Turkish tourists will come to Pakistan in 2018."

Emphasising the need for people-to-people contacts, Ucak praised the role of travel agencies in promoting Turkey as a preferred tourism destination for Pakistani tourists. According to the Turkish Statistical Institute, approximately 77,000 Pakistanis travelled to Turkey in 2017.

In 2000, the number of Pakistani visitors to Turkey was just 7,908, which reached around 21,000 travelers in 2007 and 50,000 in 2014.

Turkish Airlines GM Karachi Fatih Atacan Temel, on the occasion, commented that Turkish Airlines has recorded a 352% increase in its corporate sales from Karachi station.

Imports and exports face delays at EPZ

Turkish Airlines - that goes to over 100 countries, making it one of the most attractive international airlines in the world - carried over 68 million passengers in 2017, up 9.3% compared to the previous year. In December 2017, the flag carrier hit the occupancy rate of 79.5% -- the highest in its history.

Since the announcement of the China-Pakistan Economic Corridor (CPEC) in April 2015, Pakistan is getting a lot of positive response in international media that has helped the country in recent years.

Meanwhile, its domestic market is already expanding due to growing purchasing power of the middle class. Estimates show Pakistan's annual travel, tourism and business travel spending now exceeds $12 billion. Leisure travel spending is expected to grow from $10.3 billion in 2016 to $17.6 billion in 2026 while business travel spending is likely to jump from $1.9 billion in 2016 to $3.3 billion in 2026.

Published in The Express Tribune, March 3rd, 2018.

Like Business on Facebook, follow @TribuneBiz on Twitter to stay informed and join in the conversation.
COMMENTS (5)
Comments are moderated and generally will be posted if they are on-topic and not abusive.
For more information, please see our Comments FAQ