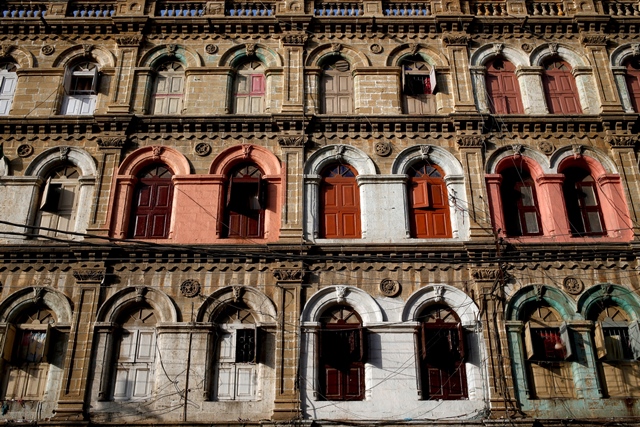 ---
KARACHI: When British colonial rulers left South Asia at the time of Pakistan's painful birth in 1947, the ensuing chaos and violence meant little attention was paid to the architecture they built or influenced in Pakistan's biggest city, Karachi.




More than 70 years later, architectural gems have been torn down and many are either crumbling or under threat from real estate developers in the country's commercial capital, which is mushrooming into a mega-city. The structures, weathered by the salty air, open the door to Karachi's colonial scars, researchers say, pointing out that many of the original owners were among millions of Muslim and Hindu refugees who fled their homes amid communal and religious violence that accompanied the end of British rule in India in 1947 and the creation of Pakistan.




"Every brick of the heritage buildings narrate a story of those who left in 1947," said Akthar Baloch, a researcher who has written several books on Karachi's heritage. "They built them with love and affection," he said. "When people like me feel bad looking at the neglect of these heritage sites, one wonders how the families of the owners must feel if they ever visit Karachi."




Karachi's population has skyrocketed to nearly 17 million people in 2017 from an estimated 400,000 at the time of Independence, and every inch of the city has become a valuable commodity for developers building homes or drafting plans to alter the city's skyline with new skyscrapers. The Jahangir Kothari Parade promenade, once an imposing British heritage site, is now obscured by a maze of overpasses and the shadow of Pakistan's tallest building. The promenade is part of a handful of buildings, along with the colonial-era Imperial Customs House, which have been restored to their former grandeur, but such projects are rare when the focus is on tearing down old and building new.




Rapid urbanisation has ensured large-scale destruction, particularly in the old city areas, where more profitable multi-storey residential buildings have sprung up. But amid the new concrete structures, remnants of the colonial legacy can still be seen, often recognisable despite their state of neglect. Saddar has perhaps the largest concentration of British architectural history, while in the city's eastern district the iconic old colonial jail has been declared a heritage site by Sindh's antiquities department.

300 buildings in District South added to heritage list

So far, more than 1,700 premises have been listed as heritage sites by the antiquities department and the process continues. The Sindh Cultural Heritage Preservation Act, introduced in 1994, has helped provide legal protection for structures of historical significance. But courts are also busy with cases of developers trying to circumvent such protection. Reuters