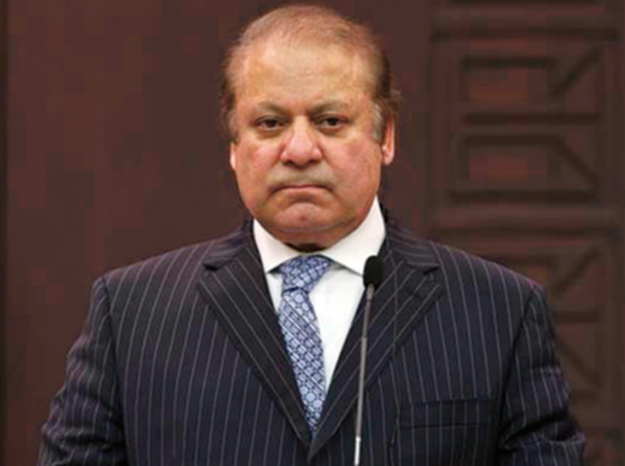 ---
LAHORE: "Pakistan's economy is deteriorating, prices of fuel and general commodities are increasing, which was not the case in my tenure", said deposed prime minister Nawaz Sharif while addressing a public gathering at Kot Momin.

He said that instead of the government, the people [judges] who ousted him from premiership should be blamed for the country's declining economy. "In my tenure, Pakistan was on the path to prosperity. Disqualifying me was a disregard of votes and we [PML-N] will not respect those who do not respect their sanctity", stated Nawaz while calling the current situation pre-election rigging.

The former PML-N president further said that after removing him from office and party presidency, the judges want him barred from politics for life but the people have rejected the court's verdict and all conspiracies against democracy, citing the party's victory in a recent by-election.
COMMENTS (9)
Comments are moderated and generally will be posted if they are on-topic and not abusive.
For more information, please see our Comments FAQ