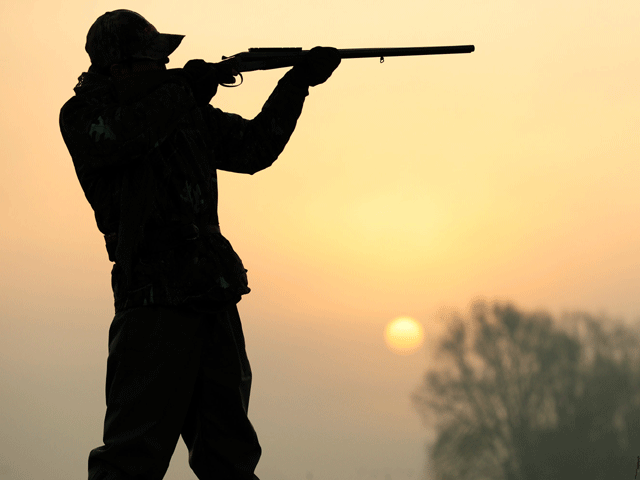 ---
MULTAN: The teams of wildlife department from Dera Ghazi Khan and Multan have been sent to areas around Indus and Chenab rivers to check illegal hunting of migratory birds.

The teams were formed after receiving complaints that poachers were roaming in riverine areas and hunting migratory birds in parts of Muzaffargarh District, Multan Divisional Wildlife Officer Sajjad Hussain said on Tuesday.

He added the migratory birds reach wetlands and ponds in Pakistan to escape the freezing winter of Siberia every year and return to their homeland with the conclusion of the winter season.

"The winter season is about to end and stay of migratory birds in Pakistan would last only a week or 10 days," he said.

"The birds are now flying back to Siberia and poachers hunt them when they land at any wetland to take a nap and to feed on the vegetation," Hussain maintained.

A team of wildlife inspector and other officials have started checking water locations around River Indus from Taunsa Barrage to downstream Muzaffargarh.

Meanwhile, the wildlife department teams started patrolling River Indus areas from Jampur to Kot Chutta, Ghazi Ghat to Shah Sadar Deen and Kachchi Canal,

The wildlife official said that teams would also patrol water locations like ponds in areas around River Chenab.

Earlier, WWF-Pakistan senior director (biodiversity) Rab Nawaz said that because of its unique geographic location the Indus Flyway was one of the most diverse in the world. He said every year 400 kinds of migratory birds flY across the region.

He added the WWF-Pakistan also completed a research to assess the illegal trade in migratory species, including Demoiselle cranes in Pakistan.

Nawaz recalled that the country was a signatory to the Bonn Convention on Migratory Species. Under the convention, he said the country was required to protect these species and promote their sustainable use across its ranges.

He maintained the treaty provided a platform for multinational efforts for conservation of migratory species. Nawaz lamented that the number of migratory birds was witnessing a declining trend in Pakistan.

He said experts believed loss of natural habitat, illegal hunting and climate change impacts were causing this. He said among the benefits of such bird species was their ability to prey on several kinds of insects and weeds. The preservation of these species was important for agriculture in the country, he added.

Published in The Express Tribune, February 28th, 2018.


COMMENTS
Comments are moderated and generally will be posted if they are on-topic and not abusive.
For more information, please see our Comments FAQ