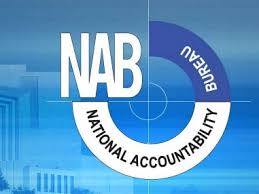 ---
ISLAMABAD: The Regional Board Meeting (RBM) of National Accountability Bureau (NAB) Rawalpindi and Islamabad on Tuesday approved three investigations for filing of reference.

The meeting, held with NAB Rawalpindi Director General Irfan Naeem Mangi in chair, was attended by Deputy Prosecutor General Accountability Nouman Aslam, Gilgit-Baltistan (G-B) directors and other officers concerned.

The first investigation, approved for reference, was against Astore's ex-conservator of forests Ismail Zafar, ex-district forest officer (DFO) Saleemullah Khan and former regional forest officer Qadardan Khan for their role in illegal cutting and transportation of timber from Makhley Forest and Minar Forest during 2013.

The second investigation, approved for filing of reference, was against Saleemullah, ex-superintendent Fareedullah Khan and forest lessee Muhammad Iqbal, regarding transportation of illegal cut timber from Chilas Forest Division without collection of fine during 2013.

The responsible officials of Forest Department have already been arrested and are presently in judicial custody.

RBM approved the third investigation for filing of reference against illegal appointments and adjustments in National Programme for Family Planning and Primary Health Care G-B wherein officials of lower grades were appointed against higher posts in violation of rules and regulations and on basis of fake documents by the then Secretary Health, Provincial Coordinator, and Director Health.

In addition, a new investigation against officials of forest department GB was also authorized regarding illegal cutting of timber in HookarGah, Gilgit forest due to which loss caused to national exchequer was estimated to be around Rs 40 million.

The board also authorized a fresh inquiry against officials of G-B Health Department regarding illegal appointments of Junior Medical Technicians in various districts of G-B.

Published in The Express Tribune, February 28th, 2018.