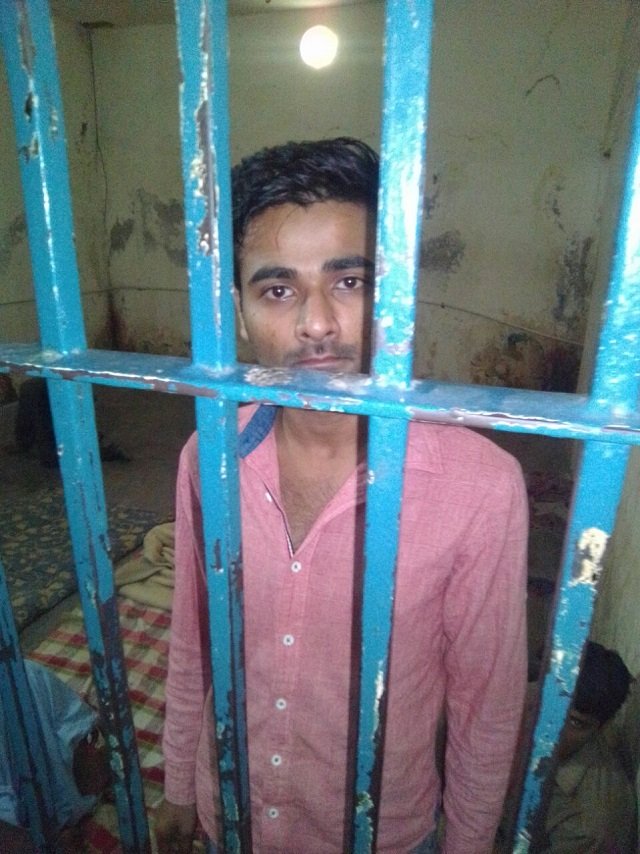 ---
Police on Tuesday arrested accused Adnan Pasha, who first came into the limelight on February 24 when he posted videos of himself firing bullets on Karachi's main Shahrae Faisal.

He was nominated in an FIR no 104/2018 u/s 506-B/34 at the Shahrae Faisal police station and was arrested by the police there. Pasha currently faces charges of aerial firing and of open death threats to others.




Viral video of man firing shots on Karachi's Shahrae Faisal emerges

Pasha was nominated in an FIR no 29/1028 at the Bahadurabad police station but he remained at large while in another video that went viral on social media, he admitted to his crime and apologised for his actions. The case was registered against Pasha at the Bahadurabad police station under sections 504 and 506 of the Pakistan Penal Code on behalf of the state.

Despite conducting raids at his residence in Gulistan-e-Jauhar and those of his relatives, the police failed to locate the suspect. However, around half-a-dozen people were detained by law enforcers for questioning and to pressure the suspect to surrender to the police.

In the second video released by Pasha on Sunday, the accused admitted to the crime and apologised. However, he immediately followed his apology by blaming Zeeshan Saeed aka Shani for the incident. "Zeeshan Saeed is my father's killer," he claimed in his second video. "I didn't threaten anyone. I admitted that I did something wrong and it should not have happened. But I did it to show my anger over Zeeshan Saeed. I know my way of expression was not right."

On Saturday, a viral video made rounds on social media showing a young man on Karachi's main artery Shahrae Faisal road firing in the air early morning, threatening 'anyone' who would come to challenge him.

Case registered against trigger-happy fugitive

The youth, Adnan Pasha, as he names himself in the video, is seen hurling a pistol as he sways his camera on the main road to prove that he is indeed on Karachi's most traveled route. He then goes on to hurl abuses and curses and then fires two aerial shots.

According to sources, Pasha owns a rent-a-car company, and all the abuses are curses are directed towards friend Shani (Zeeshan Saeed) who Pasha had a spat with earlier that night.


COMMENTS (3)
Comments are moderated and generally will be posted if they are on-topic and not abusive.
For more information, please see our Comments FAQ