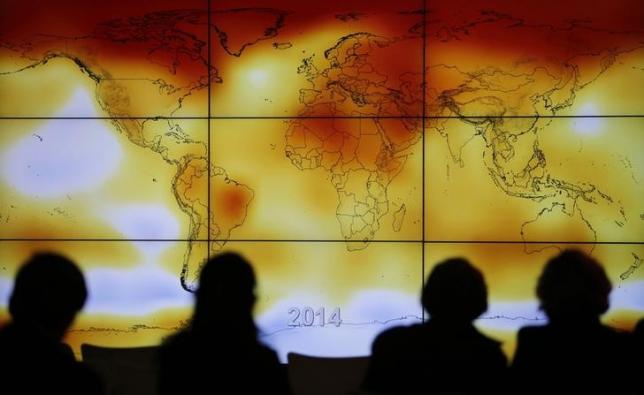 ---
ISLAMABAD: With climate change-inducing, natural calamities in the country such as erratic rainfall patterns, floods and drought, the accompanying growth in population and poverty is a threat to the country's future.

This warning was sounded by National Food Security and Research Ministry Deputy Secretary Dr Muhammad Shafique during the fourth International Climate Change Adaptation Policy and Science Conference (CCAPS-2018).

The conference, hosted by the Pakistan Agriculture Research Council (PARC), under its Himalayan Adaptation, Water and Resilience (HI-AWARE) research project, opened at a local hotel on Monday.

Dr Shafique said that climate change had emerged as one of the greatest global challenges of the 21st century.

He maintained that increasing global temperatures, reduced and erratic rainfall patterns and hydro-meteorological disasters such as floods and droughts had increased the vulnerability of developing countries such as Pakistan.

"In light of these climate-induced stresses, increasing poverty and population would present troubling times in the future," the deputy secretary warned as he urged planners and policymakers to incorporate climate change agenda into national development strategies and highlighted the importance of climate and water smart agriculture as the cornerstone the country's National Agricultural Development Strategy to ensure sustainable food security under climate change and increasing food demand.

International Centre for Integrated Mountain Development (ICIMOD) Director General Dr David Molden shed a light on the Hindu Kush and Himalayan (HKH) region.

With the region home to around 240 million people, he said that not only these people were dependent on mountain ecosystems, but people living downstream were also relying on mountain services such as water for food security and livelihoods.

Water scarcity: Muslim countries feared to run dry by 2025

"Overall, 1.9 billion people in the HKH countries are dependent on mountain ecosystem services, and agriculture and food security in Pakistan are also highly vulnerable to climate change impact due to higher dependence on vulnerable natural resources such as water," Dr Molden said.

Noting that the Indus River was highly dependent on glacial sources for water, it was thus very sensitive to climate change impacts.

"We need to put in efforts to inform the policymakers with scientific evidence, in addition to climatic changes, some socio-economic changes such as population growth, urbanisation, and social and gender inequality are also adding to the vulnerability of the HKH communities and decisions about mountain resources are often made outside these regions and there is need to realise the voice of mountain people," he said.

Dr Hester Biemans, in his presentation on 'Mountain Water Resources of the HKH Crucial for Downstream Food Production', highlighted that the Indus River had the highest reliance on glacial water in the entire HKH region with many areas getting over 60 per cent of their irrigation water supply from glacial melt.

"In pre-monsoon period, the meltwater contribution is most critical for the agriculture sector. Some regions of Indus Basin that depend on melt-water also have depleting groundwater reservoirs which makes them highly sensitive to future climate shocks," Dr Biemans warned, adding that climate change-induced changes in glacier melting have serious implications for food production in the plain areas of Pakistan since higher temperatures could effectively melt Pakistan's water stores.

In addition to the rate of melting, the timing of melting is also important for key crops such as wheat, rice and cotton.

Earlier while opening the conference, Minister of State for Information Mariam Aurangzeb said that the government was giving significant importance to building resilient infrastructure, resilient crops, and flexible cropping patterns, disaster preparedness, and community-based participatory projects.

She emphasised upon communication of climate science to people, media and policymakers besides using the media to create awareness on climate change in the country. She also stressed that science and policy events should involve students so that they could better understand climate change and its future impact.

"The government of Pakistan is taking steps to mainstream climate change and related hazards in the school, college and university curricula," Aurangzeb said. 

Published in The Express Tribune, February 27th, 2018.
COMMENTS
Comments are moderated and generally will be posted if they are on-topic and not abusive.
For more information, please see our Comments FAQ