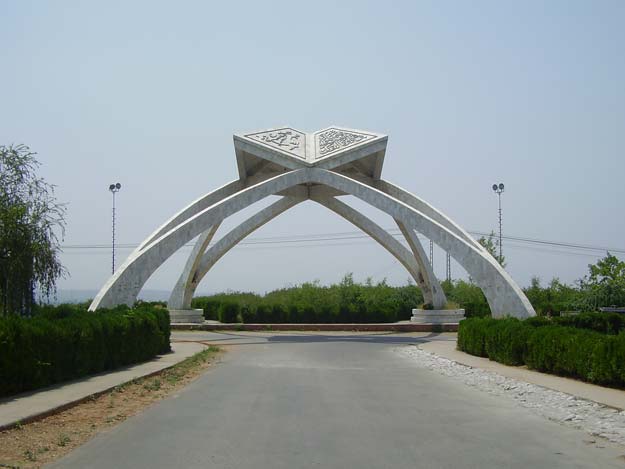 ---
ISLAMABAD: Following up on their threat, teachers at the Quaid-i-Azam University on Monday halted all academic activities and refused to take classes even as a fresh semester began.

The boycott was part of a protest which Quaid-i-Azam University (QAU) teachers had warned of last week. The teachers want the varsity's Vice Chancellor Dr Javed Ashraf to resign for his alleged ineptness in handling the affairs of the university.

Hundreds of faculty members gathered around the administration block and the office of the vice chancellor on Monday. They chanted slogans against the VC.

A meeting between the vice chancellor, the deans and chairpersons of different departments was interrupted by the protesting faculty members.

The rowdy behaviour of the teachers forced Dr Ashraf to leave the meeting midway.

Later on, the Deans and chairpersons of different departments tried to negotiate with the faculty on behalf of the vice chancellor.

But this move triggered a severe backlash from the protesting faculty who further entrenched on their one point agenda — Dr Ashraf's resignation.

The faculty grumbled that Dr Ashraf had pursued nepotistic, botched and discriminatory policies over the years and had miserably failed to enact any long-term policy or plan and amassed disrepute for QAU. The said meeting ended in dismay. The protest is likely to continue and

Later in the day, representatives from QAU's Academic Staff Association (ASA) met with Minister for Education Baleeghur Rehman.

It came after a scheduled meeting was cancelled by minister's office last week.

On Monday, Rehman agreed with the analysis of the teachers and He promised to work out all possible options to change the VC from his post within 10 days.

Last week, Hundreds of faculty members gathered at the National Press Club to stage a protest, demanding the ouster of the varsity's vice chancellor.

In a news briefing which followed, ASA President Dr Aqeel Bokhari said that they have been protesting for the past three weeks which they were now expanding to a classroom boycott.

He said that the faculty will not teach, nor will it cooperate in the current scenario or submit results of previous semesters.

Published in The Express Tribune, February 27th, 2018.