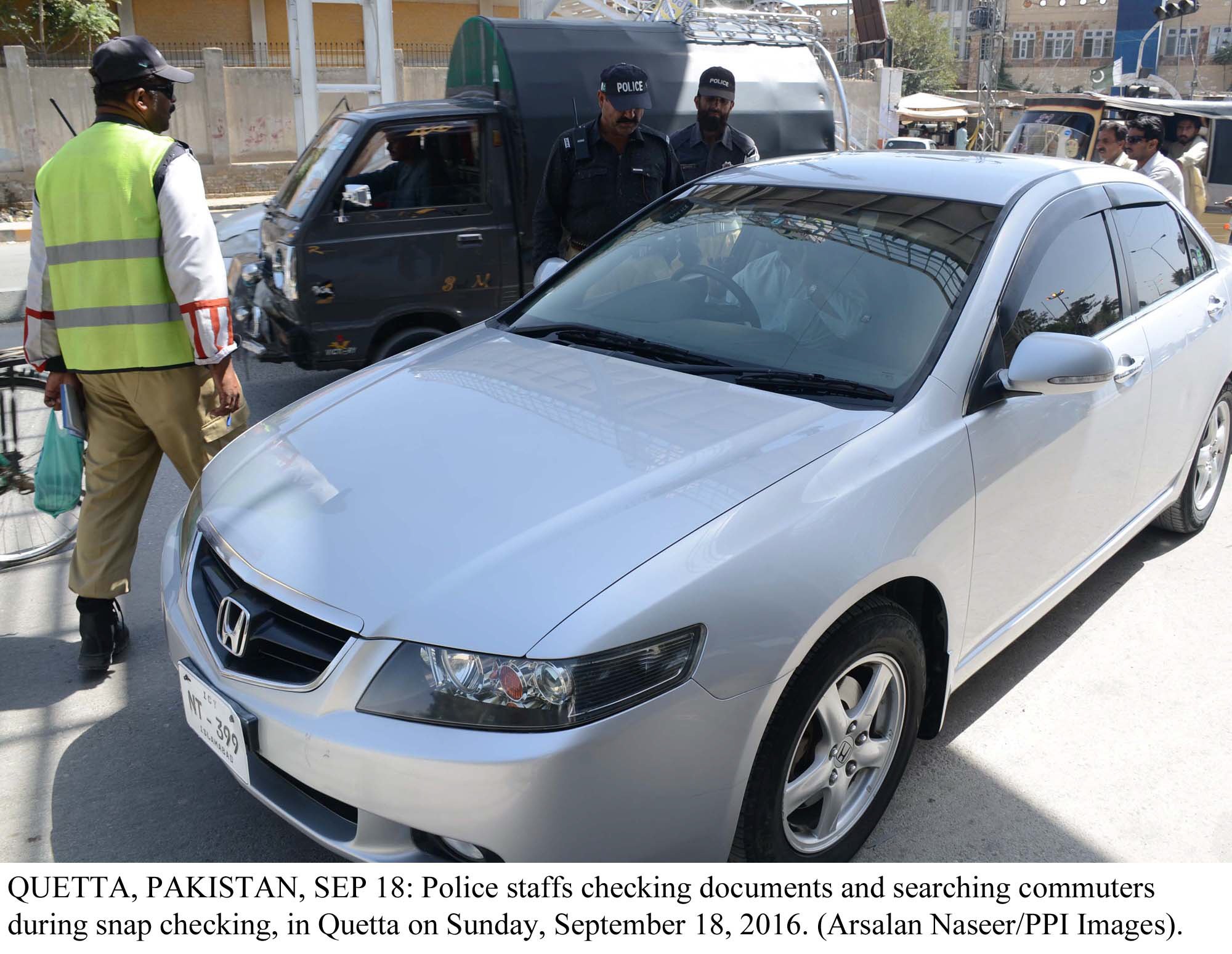 ---
QUETTA: The Quetta traffic police on Sunday initiated a crackdown against cars parked in awkward positions creating a traffic jam from Salahuddin Chowk to Manan Chowk on main Jinnah Road.

The action was taken on the orders of Balochistan Chief Minister Abdul Quddus Bizenjo after his visit of the area.

They requested the citizens and shopkeepers to follow rules for the implementation of orders.

Crackdown: Quetta traffic police challans 65 vehicles

Traffic Superintendent of Police Malik Javed Ahmed Khan said that on the orders of CM Bizenjo to correct the cars parked in awkward positions and remove motorcycles standing on footpaths the crackdown had started.

All the cars were parked in a straight line on main Jinnah Road, which resulted in the smooth flow of traffic.

"We have always taken practical steps in implementation of traffic rules and regulations," he said.

To a question, he said that on Jinnah Road there were 30 bank branches where thousands of people came every day.
COMMENTS
Comments are moderated and generally will be posted if they are on-topic and not abusive.
For more information, please see our Comments FAQ