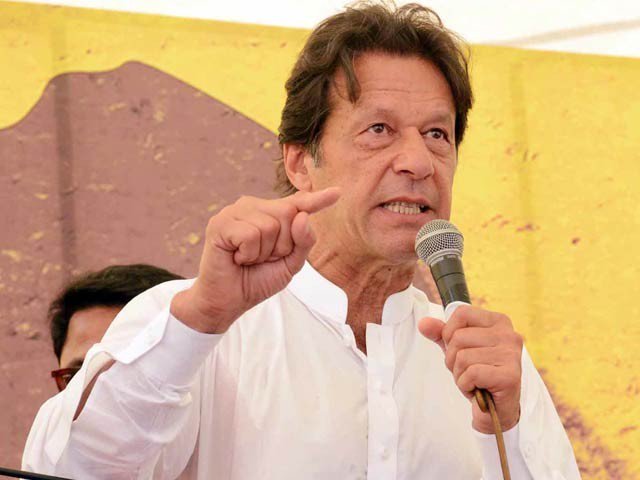 ---
ISLAMABAD: Pakistan Tehreek-e-Insaf (PTI) has announced that it will break open the locks of the Civil Secretariat if protesting bureaucrats do not open these themselves today (Monday).

PTI Chairman Imran Khan also demanded a judicial investigation on the issue of the 'missing' Faisal Subhan, who disclosed the alleged corruption of Shebaz Sharif. PTI has also decided to expedite the campaign against corruption in Punjab and raise a voice on every forum for the protection of Abid Boxer.

A meeting of PTI central leaders chaired by Imran decided that a formal campaign will be started to search for Subhan. Imran has decided that the Punjab parliamentary party will track down the alleged whistleblower and then approach the courts on the issue.

According to Express News, Imran said that the matter is Shehbaz's version of the Panama Papers as the missing man was chief of Capital Construction Company and had confessed before Chinese authorities investigating corruption in the Multan Metro project to having transferred heavy commissions in the foreign accounts of Shehbaz Sharif and his family. He went missing soon after his confession. He appealed to the Supreme Court to publicise the agreements for the Metro and Orange lines.

Imran said that role of civil bureaucracy has been unearthed. "It is unacceptable that projects worth billions of rupees are kept secret."

The meeting agreed that a nationwide campaign against corruption will be started from Karachi on March 4 and will eventually terminate in Lahore.

Ashiyana Housing Scheme contractor Shahid Shafiq handed over to NAB

The meeting accused Shehbaz of having the worst record of extrajudicial killings and expressed concern that he may try to harm Abid Boxer to save himself.

Also on Monday, PTI Central Punjab President Abdul Aleem Khan and Opposition Leader in the Punjab Assembly Mian Mehmoodur Rasheed have been advised to organise protests in and outside the assembly. A protest will be organised outside the assembly at 2:00pm on Monday.

Meanwhile, the JI's Rana Faisal has announced he will be joining PTI along with colleagues including Rana Muhammad Saghir, Aijaz Shah, Ashfaq Butt, Zubair bin Muneer, Usman Sheikh, Shani Bajwa, Sheikh Muhammad Bilal, Abid Jatt, and Mirza Rahat Raza. Abdul Aleem Khan welcomed them in PTI and gave them party flags.
COMMENTS (5)
Comments are moderated and generally will be posted if they are on-topic and not abusive.
For more information, please see our Comments FAQ